Lucas vs. Hade Hebi
This image has been resized for your convenience.
Click on it to view the full size version.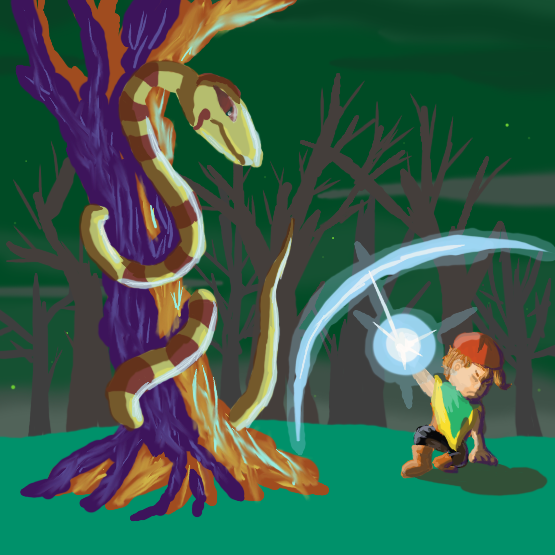 I forget the entire story behind this, but basically it's based on ideas and small tidbits of information gleaned from old Mother 3 (Nintendo 64 version) teaser images and articles.
There's some image that's forest or jungle-like that showed a snake-like thing, and there was text somewhere I read about some snake boss creature called Hade Hebi, so that's where that part of things comes from. As for Lucas's gaudy outfit, that's something I sort of made based on one of the old screenshots as well.
SOURCES:
http://starmen.net/eb64/images/scans/npscan2.png (contains "Lucas" in that outfit as well as what I figured may be Hade Hebi.
http://starmen.net/eb64/images/characters/lucas.jpg (The Lucas Outfit)