Forgiven pg 1 -- Claus Gave His Last Breath
This image has been resized for your convenience.
Click on it to view the full size version.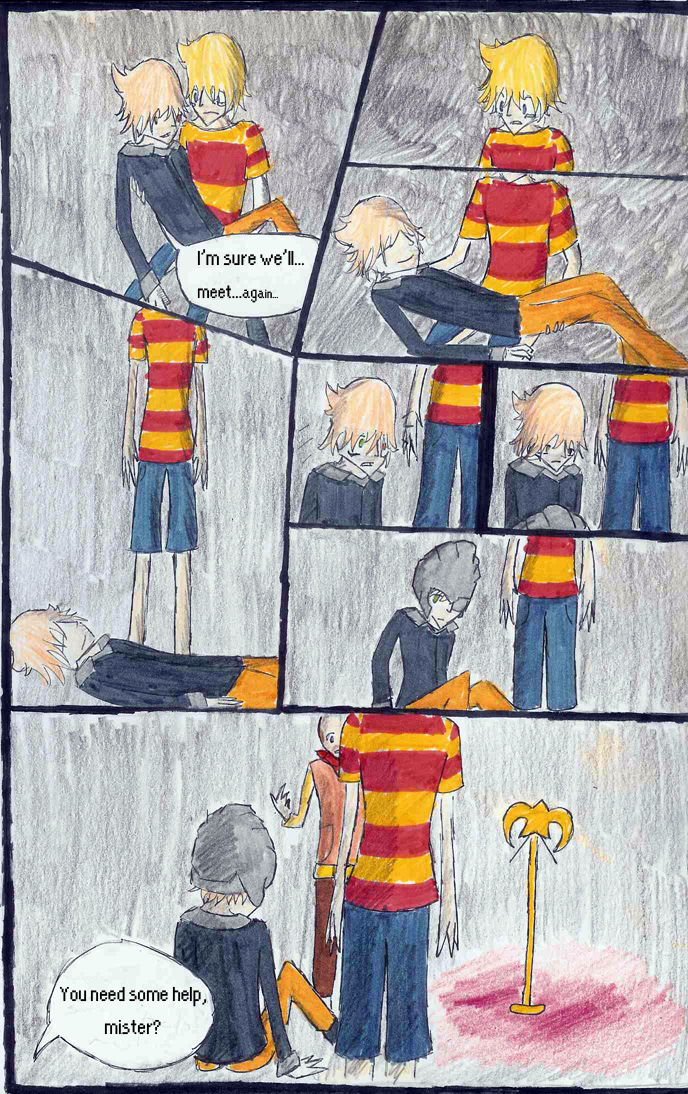 Forgiven - #01
Forgiven is a short Mother 3 comic I'm working on.
Holy crap this page took a lot out of me. It's one of the more ink-intensive pages and I don't think my prismas nor microns will ever be the same.
Also my scanner broke while trying to scan this which caused me a lot of trouble.
I also feel that this flows a bit funkily but hey, what can you do?