Chapter 1 - Page 54: The Life and Times of Grandpa John
This image has been resized for your convenience.
Click on it to view the full size version.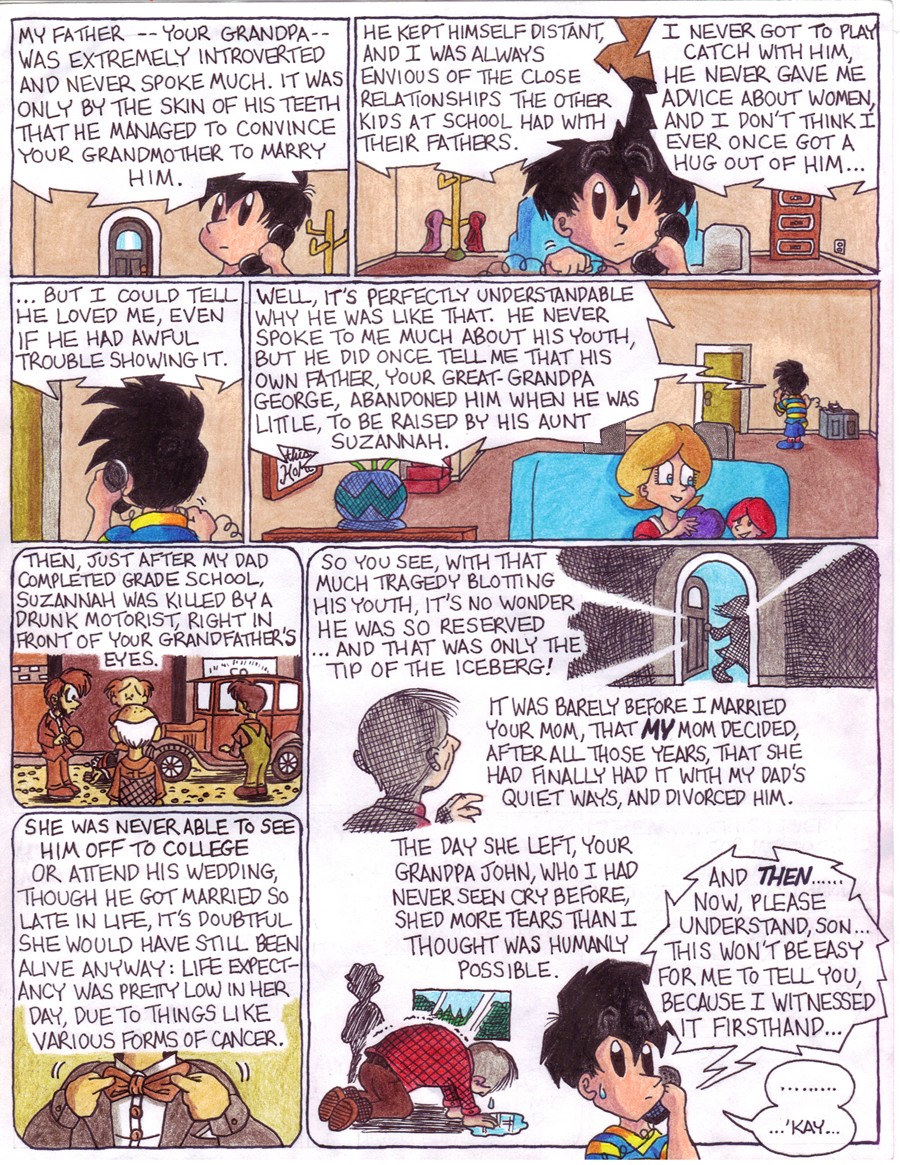 kenisu - #54
That whole business about Suzannah getting run over by a drunk driver… well, I worried about that. Not because I thought it was too "adult" a theme, but because I suddenly remembered about Prohibition (even though there was still a lot of bootlegging going on during that time anyway), but then I did the math, and chalked up the accident to take place in 1918, two years before Prohibition became a stateside thing. Phew, close call!
But THEN, I worried that a Model-T Ford might not have been powerful enough to kill anyone. So I looked it up, and apparently that model was capable of going at excesses of 30 mph, which I don't doubt is fast enough for a reckless drunk driver to plow over a helpless pedestrian.
I hate having to research history.