Chapter 1 - Page 55: The Fateful Night at Pilgrim's Rock
This image has been resized for your convenience.
Click on it to view the full size version.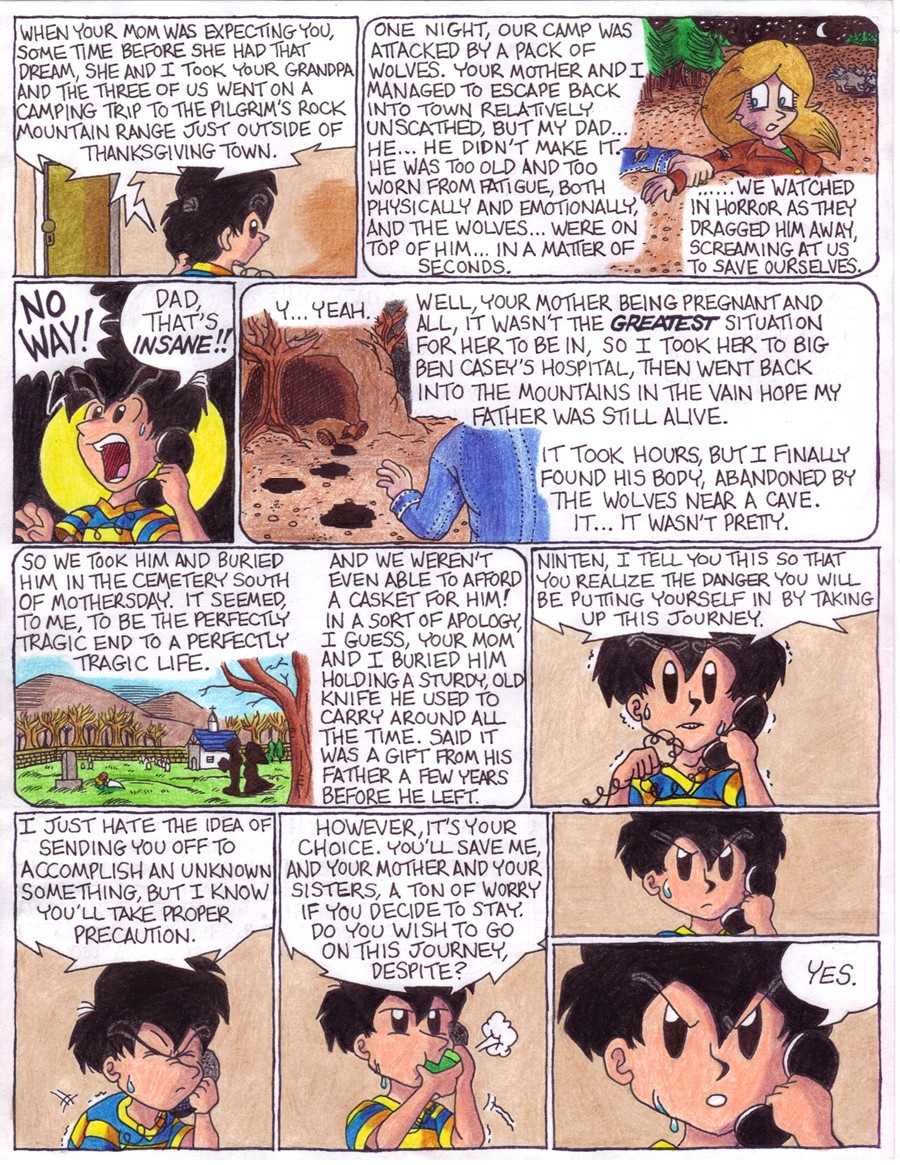 kenisu - #55
After writing all of this backstory, I realized that, in adhering to the "mother-dominant" theme of the game, Itoi probably intended for George and Maria to be Ninten's ancestors on his *mother's* side, not his father's. Whoops. Oh well, I guess it's no big deal.