Oh, My Hero!
This image has been resized for your convenience.
Click on it to view the full size version.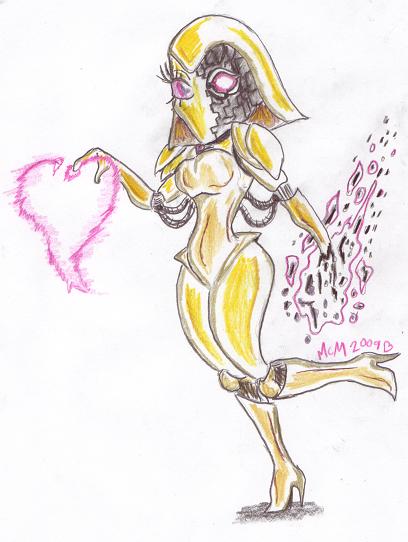 The feminine wiles of this robot series is especially effective against a patriarchal society. Kelly is a more streamlined model than Nancy. She is instead a master of subterfuge. She uses her assets and skills to cloud thoughts and veil the truth. But she delights in reaping the carnage she sows. In this, she is perhaps the cruelest of this "sister series."