Save Frogs Group Photo
This image has been resized for your convenience.
Click on it to view the full size version.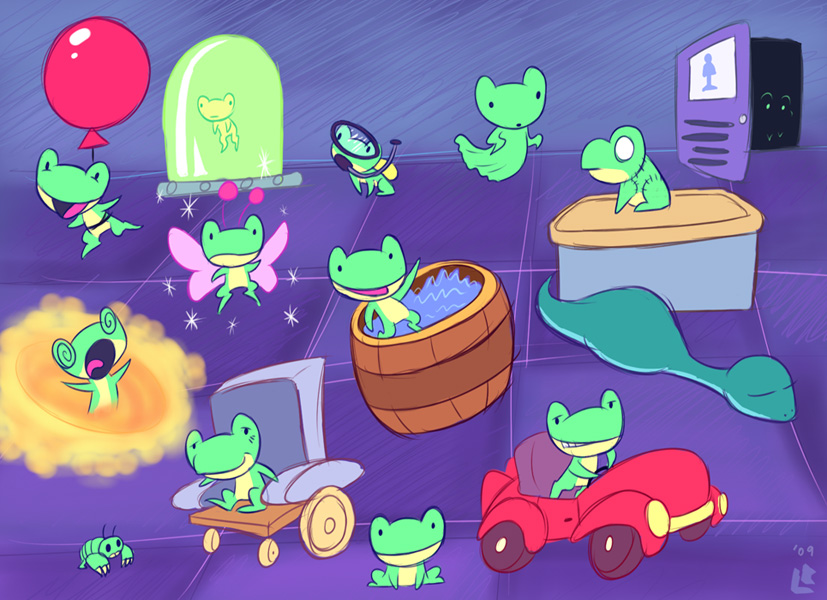 I love frogs, so needless to say I enjoyed all the cute little save frogs in Mother 3. Here they are at the annual save frog shindig. I hope I didn't leave any out.
PERFECT 10! The score will say 1.10, but it's actually 10.