Deadbeat Dad
This image has been resized for your convenience.
Click on it to view the full size version.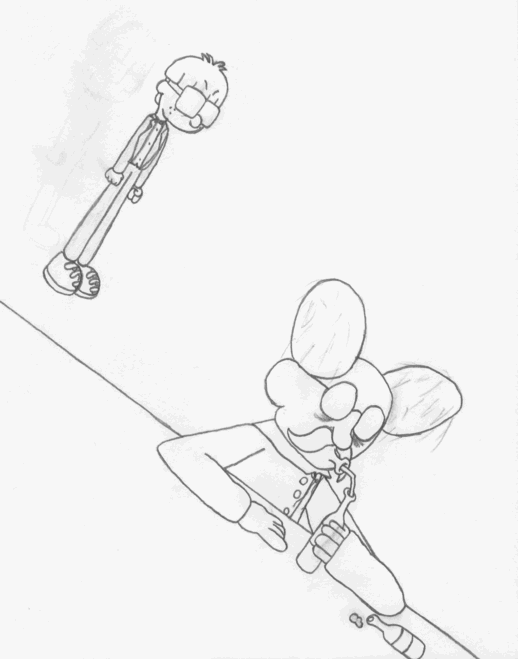 Jeff returns home from Snow Wood. He...harbours resentment, let's put it that way. And his dad is...well, he's got problems. This was another idea for sprite comic stuff, only this drawing was never actually completed. Unfortunately, this is a very old drawing. I can't bring myself to complete it.