Possesed Car
This image has been resized for your convenience.
Click on it to view the full size version.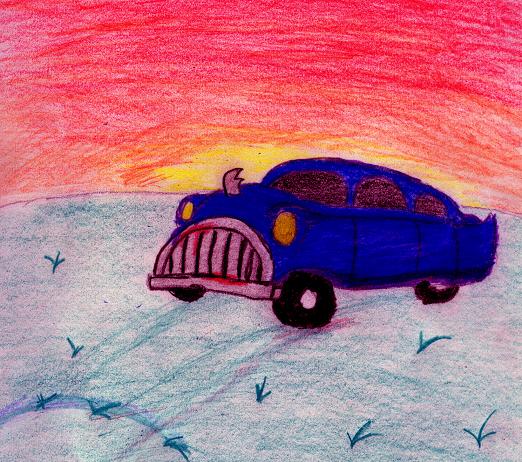 An old 53' Buick without a driver has been seen speeding around Merrysville for quite some time now. Every day at noon, it will start up on it's own and go looking for new, innocent victims. Once it has fulfilled its needs, it returns to its starting place and "dies." People have tried starting it up after it stops... it will not start. Nobody knows what it runs on but rumors say it runs on human blood.