Chapter 1 - Page 59: Dumb Animal He Ain't
This image has been resized for your convenience.
Click on it to view the full size version.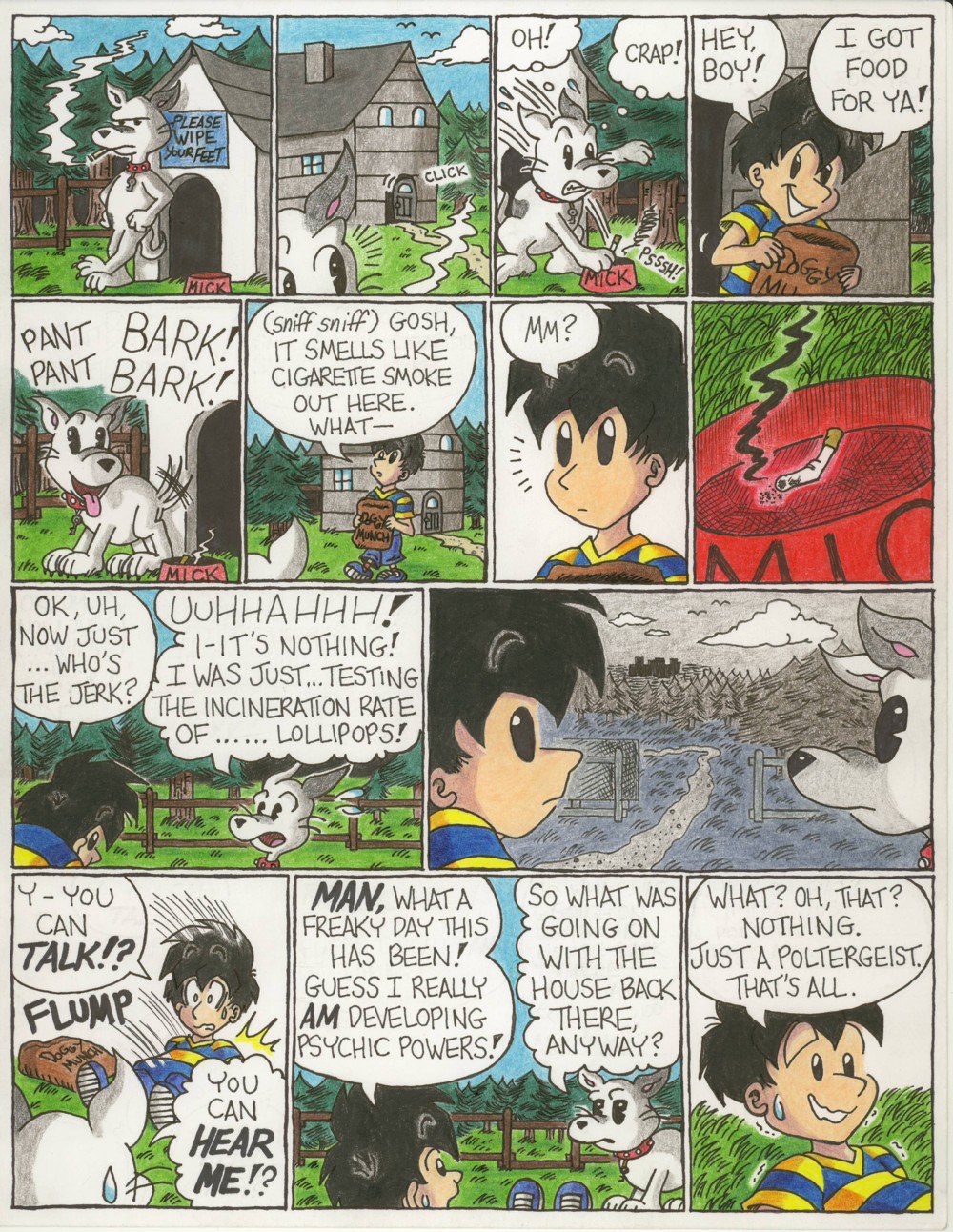 kenisu - #59
I apologize for making Mick a smoker. Since he stands on two legs, I kept seeing this image in my head of him leaning casually against his doghouse, and from there it's easy to see how a cigarette found its way into his mouth.
Of course, this begs the question: Where, when and how did he pick up this habit? Peer pressure from the local crows?