Chapter 1 - Page 60: Keys 'n' Things
This image has been resized for your convenience.
Click on it to view the full size version.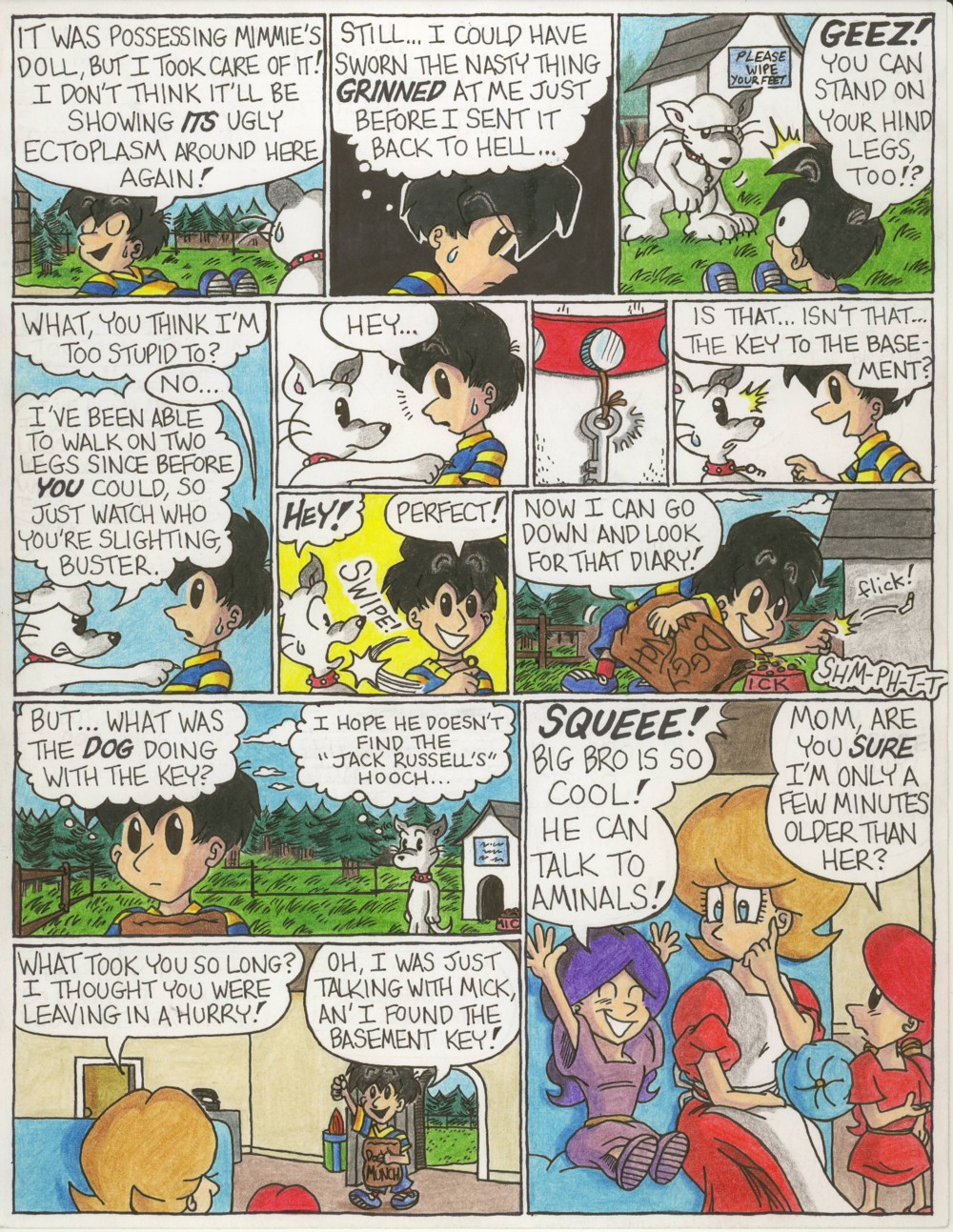 kenisu - #60
You may remember that when Minnie and Mimmie were first introduced, they spoke in unison and had the same personality. There's the old cartoon cliche of twins being "of one mind" (and in some extremely annoying cases, displaying this aspect by finishing each others' sentences). However, I soon decided to break this unspoken rule and make them virtually polar opposites. Now, Minnie, being older (albeit by only a few minutes), speaks on Ninten's grammatical level and shows much more maturity than her younger counterpart, Mimmie, who still uses "baby talk" and often acts on the same maturity level of her speech.
...I dunno, maybe it's funnier this way...?