Chapter 1 - Page 61: Cellar Scrutiny
This image has been resized for your convenience.
Click on it to view the full size version.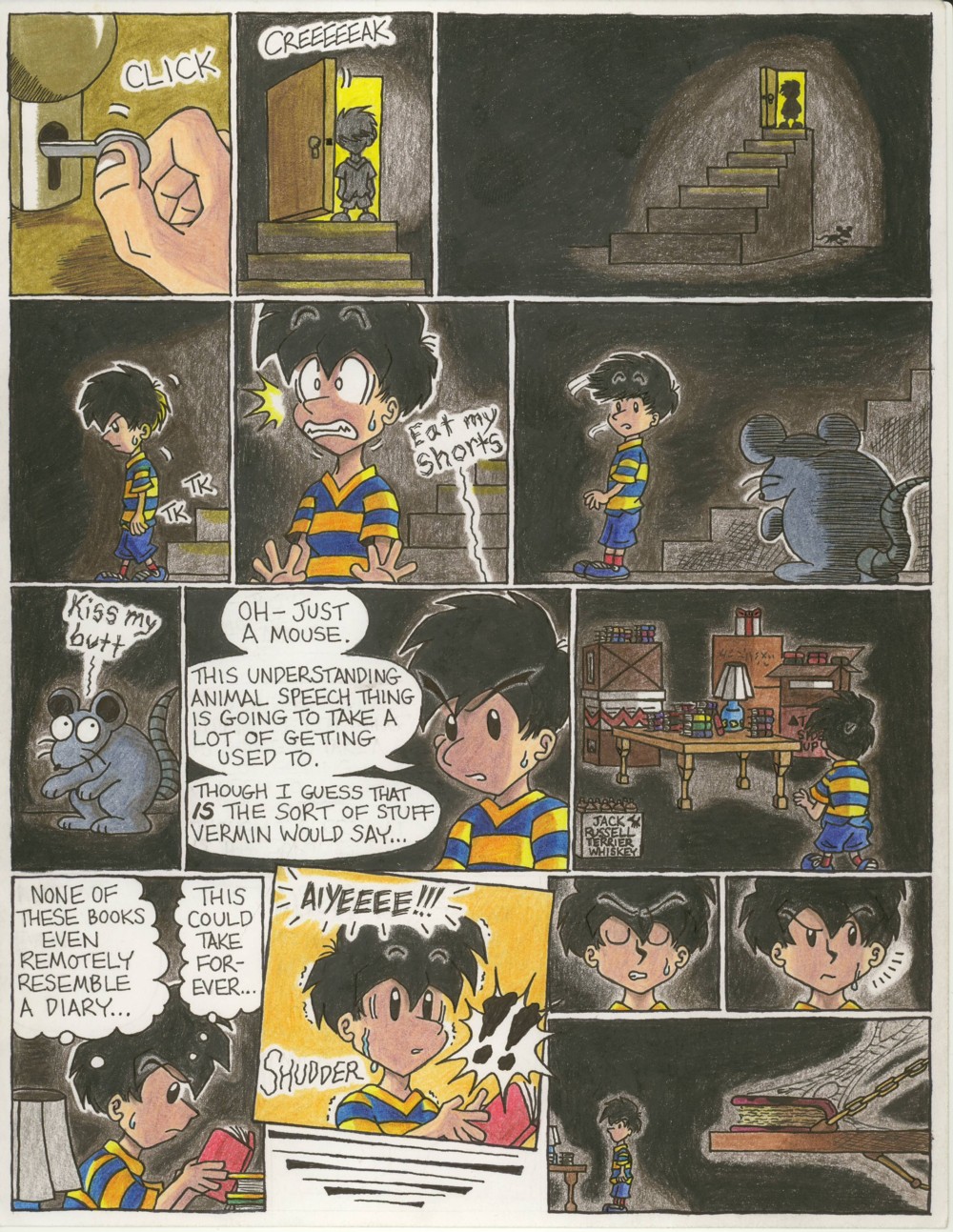 kenisu - #61
When choosing between blacking in the background with ink or colored pencil, I opted for the latter. It was more work, but I like the effect I accidentally created when I blended in the Dark Brown: it gives it a "dusty air" look. Just looking at these panels makes me want to cough.