Chapter 1 - Page 62: Words From the Past
This image has been resized for your convenience.
Click on it to view the full size version.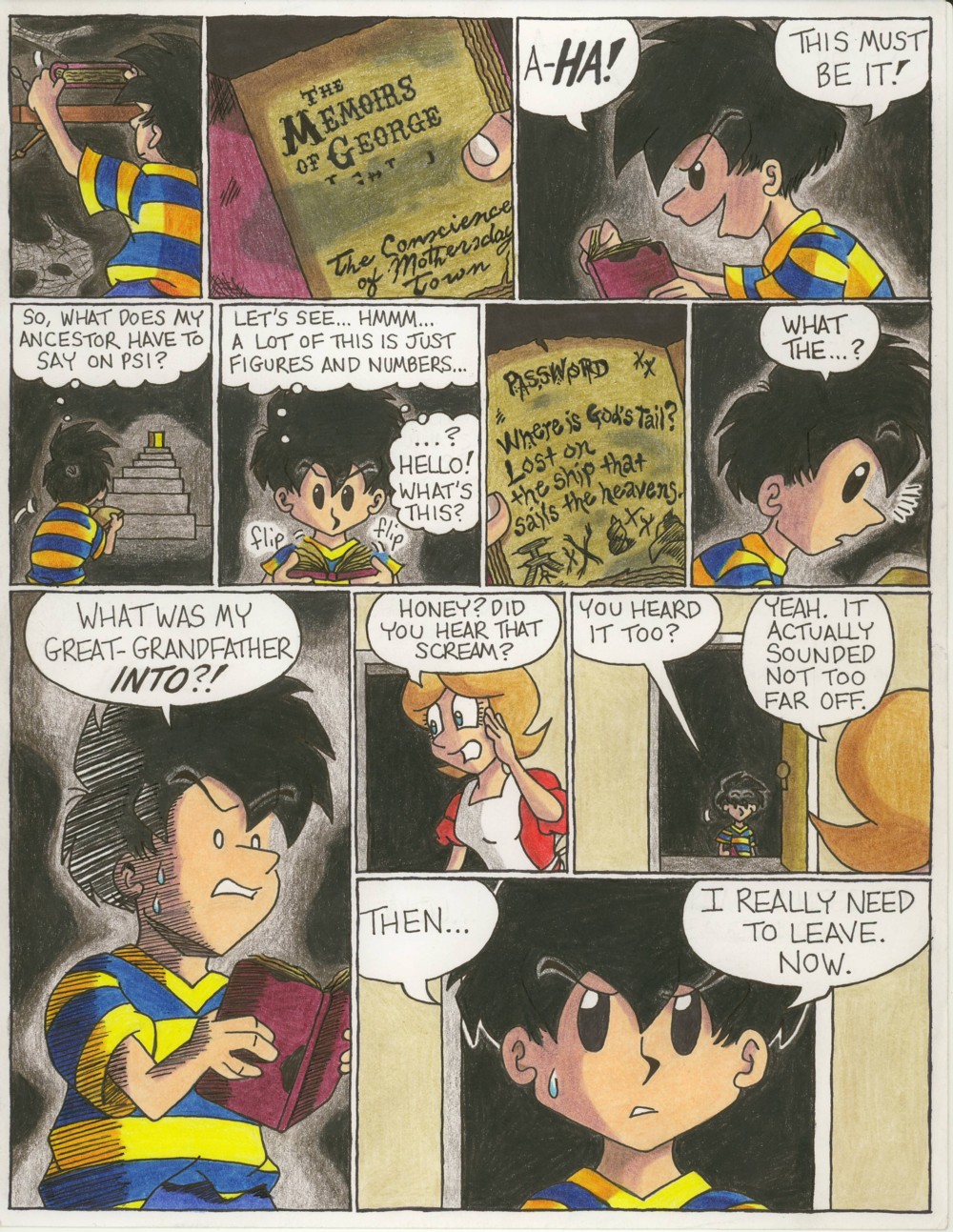 kenisu - #62
One of the most annoying things about trying to make a fleshed-out story of MOTHER: most of the characters don't have a last name. So I have to dance all around these nonexistent names in places where, by all means in real life, the full name would be used. In this case, the title page of George's diary. I wanted the diary to be faded and blotched to begin with (to give it that "antique" look), so I used that to my advantage and ran my thumb over a smudge of graphite, covering the area where George's surname would be. I love these little nuance conveniences.
As for the password, it was only recently, when I went to draw over the sketch, that I finally realized the connection between the two parts of the code: _Where is God's Tail?_ is the prompt, and _Lost on the ship that sails the heavens_ is the answer. The second part isn't clarifying _what_ God's Tail is (my old translations read "The item left behind" instead of "Lost"), it's clarifying _where_ the Tail is.
...Though I still wonder what I was thinking when I chose _lost_ as a "translation" of _wasuremono_. In that case, _left behind_ would still have worked.