Taller
This image has been resized for your convenience.
Click on it to view the full size version.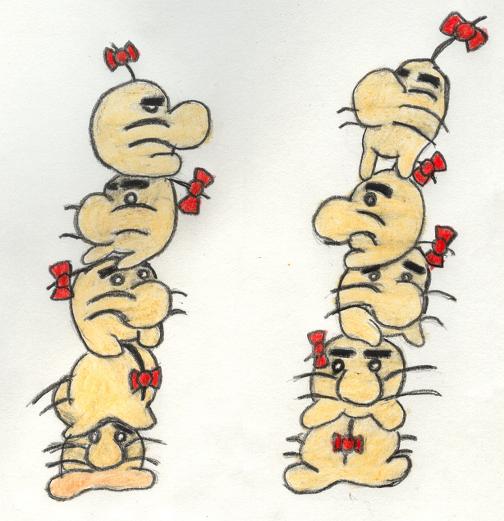 Saturn Laddering is a very competitive sport in Saturn Valley. The Mr.Saturns all rush into groups and stack themselves on top of each other and see who's stack is tallest. Remember, only 5 can ladder.