Sunshine In the Forest Page 18
This image has been resized for your convenience.
Click on it to view the full size version.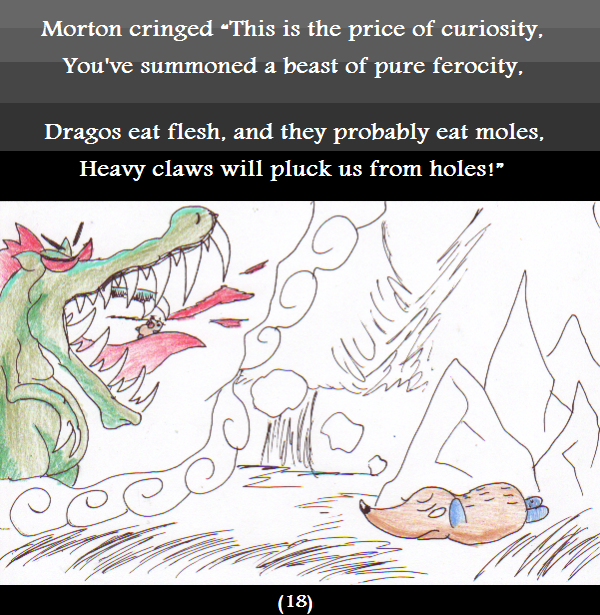 SunshineForest - #19
The story is growing darker, and I was worried about this. In the end, I concluded that it was no darker than anything I watched or read as a kid. So I went with it.