Sunshine In the Forest Page 22
This image has been resized for your convenience.
Click on it to view the full size version.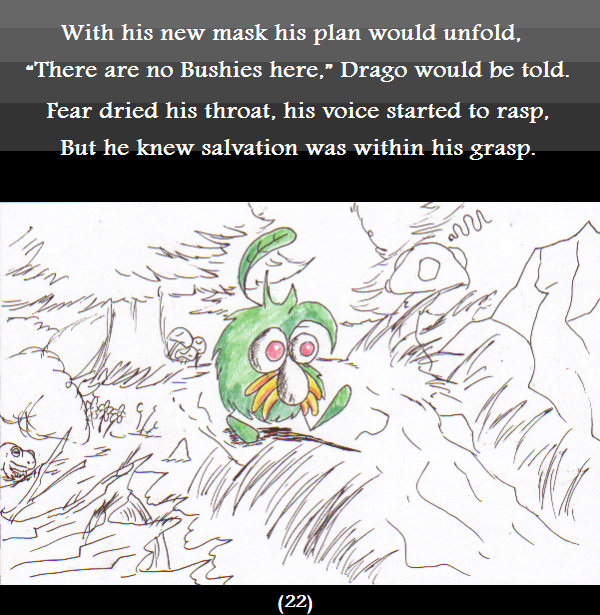 SunshineForest - #23
Ha ha ha, I'm not sure how this idea came to me. But once it did, I had to do it! This is the most overt reference to previous Mother games in the book. Anything else (I forget) is hidden or unassuming.