Sunshine In the Forest Page 1
This image has been resized for your convenience.
Click on it to view the full size version.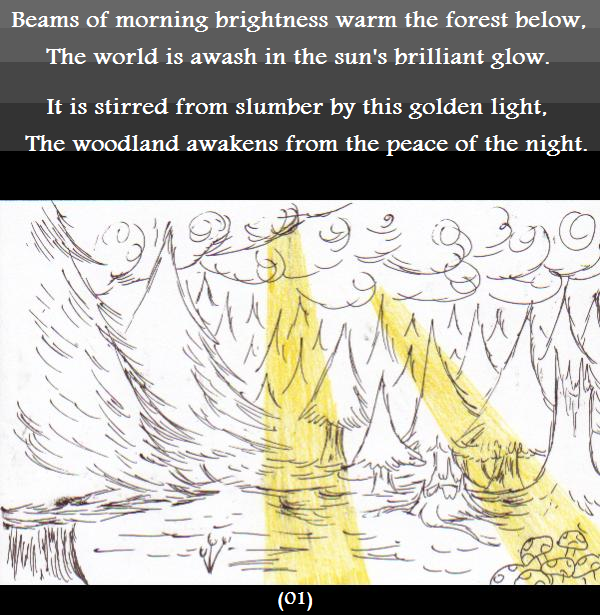 SunshineForest - #02
submitID 17300
I've framed each page in this way to compliment the art style. It's not completely flat, yet I wanted something very simple and minimal. I didn't want to detract from the picture or text with the frame.