Different Tastes
This image has been resized for your convenience.
Click on it to view the full size version.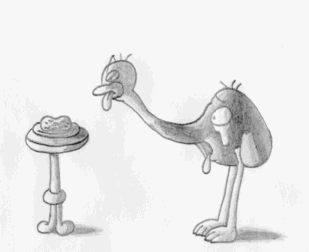 What one loves, the other is apparently not a fan. The life of a chimera is a difficult relationship, it seems.
If this one doesn't seem like it's up to par with the others lately, it's because this one was drawn with a 2 HB pencil only. It was all I had on hand at the time.