Hinawa & Ness - Otakon '09
This image has been resized for your convenience.
Click on it to view the full size version.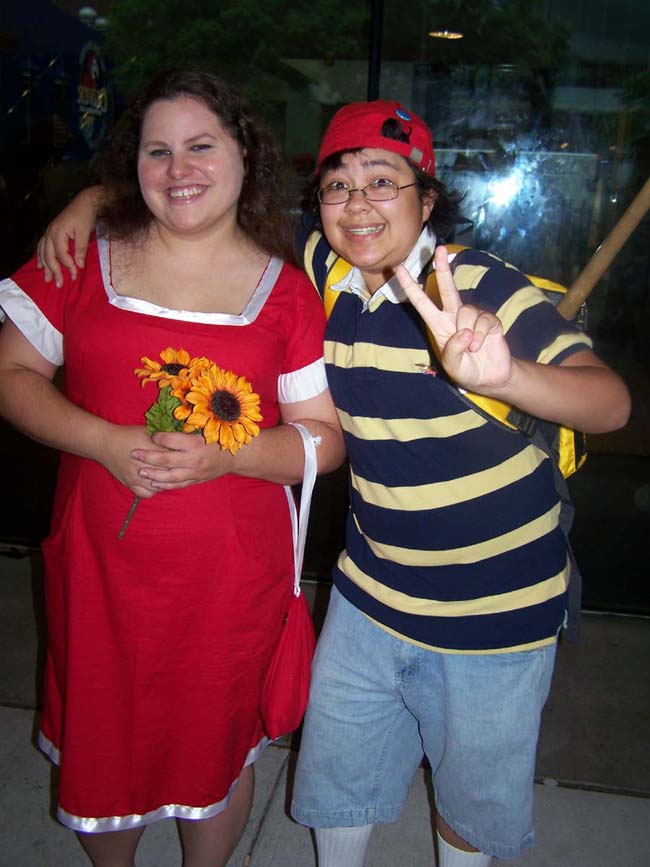 Hinawa and Ness. They both look pretty happy. I'm guessing they haven't played very far into Chapter 1 of MOTHER 3... Also, note the button on the top of Ness's hat. Yup, that's a Fangamer Hatness hat!