Dern Crazy Kids
This image has been resized for your convenience.
Click on it to view the full size version.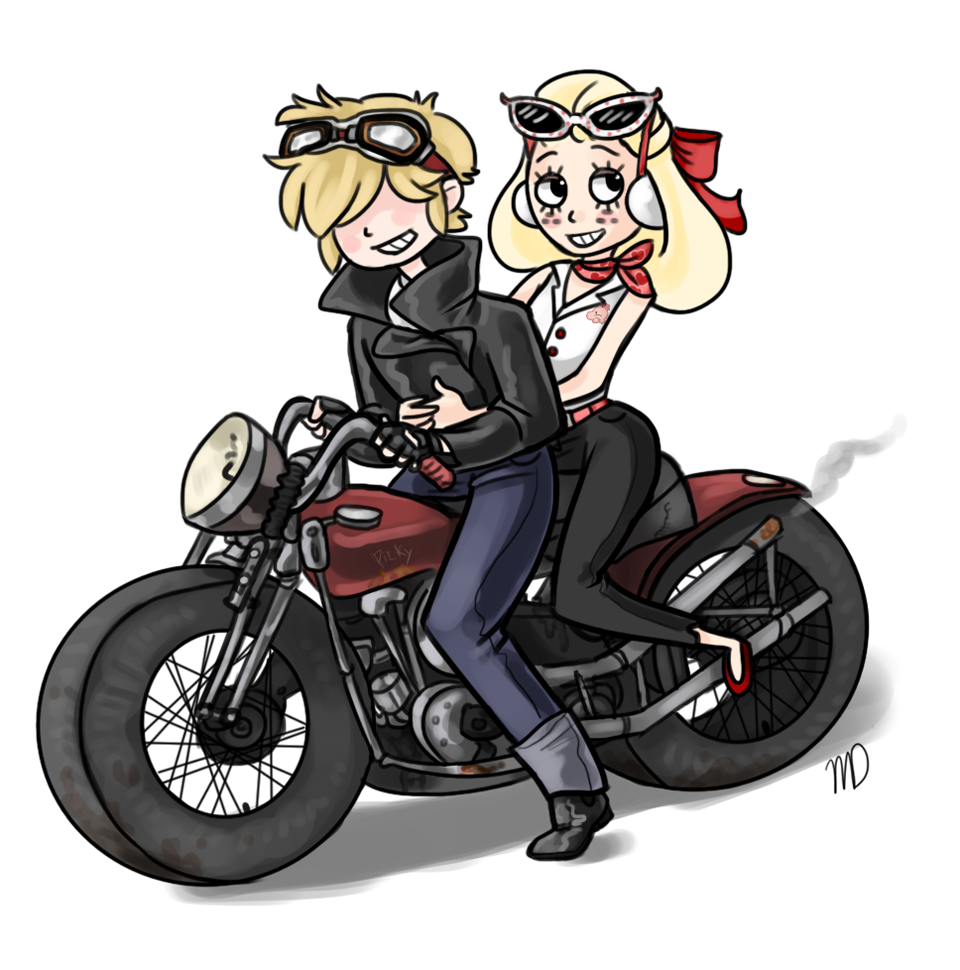 Dern kids and their rack and rill and automobiles and scandalous music. Rebellion! Why in my day...
Picky and Tracy twelve years as I draw them in Harmony, except with different costumes.