Ana's Face in Profile
This image has been resized for your convenience.
Click on it to view the full size version.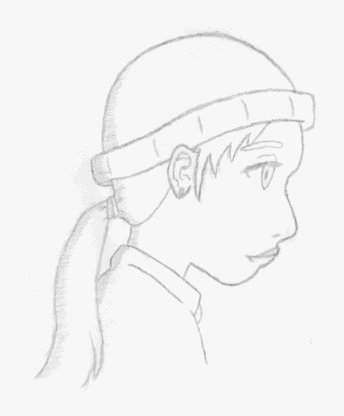 An anime-styled (and I can actually call this anime, I guess) drawing of Ana's face in profile. I have Youtube user 'markcrilley' to thank for this one. Followed his advice while drawing it, while still adding things familiar to my own drawing style. Moreso her clothes, hat and hair than anything else.
Very minimal shading to this one. This was just an experiment and I felt too much shading would ruin it.