The Chosen Four - Pg 236
This image has been resized for your convenience.
Click on it to view the full size version.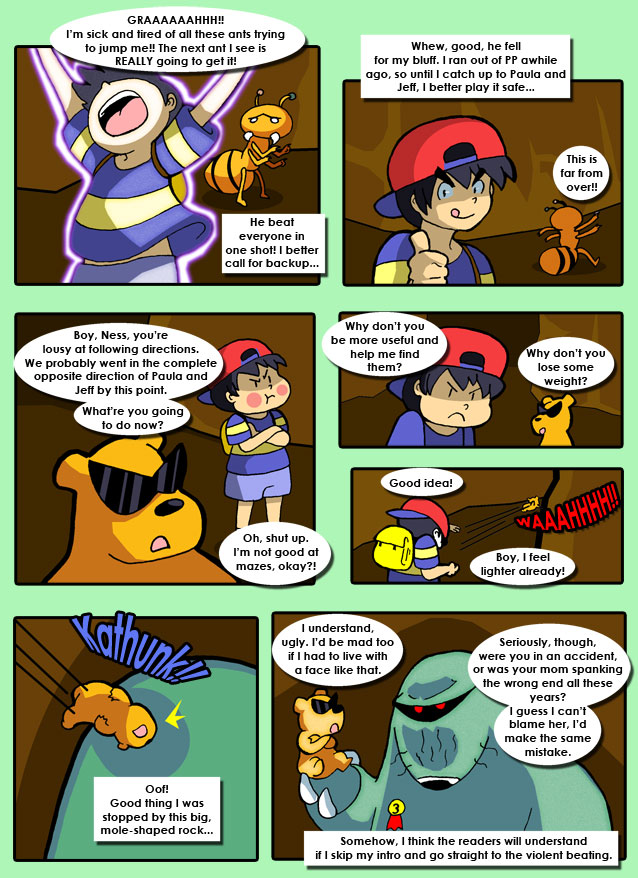 Darrow2 - #36
Cutting to Ness, we find that he and Reginald still do not get along all that well. However, all those years of pitching gave Ness quite an arm. Just wait until after this is all over and he goes back to little league.