Thank you for 20 Years, Player...
This image has been resized for your convenience.
Click on it to view the full size version.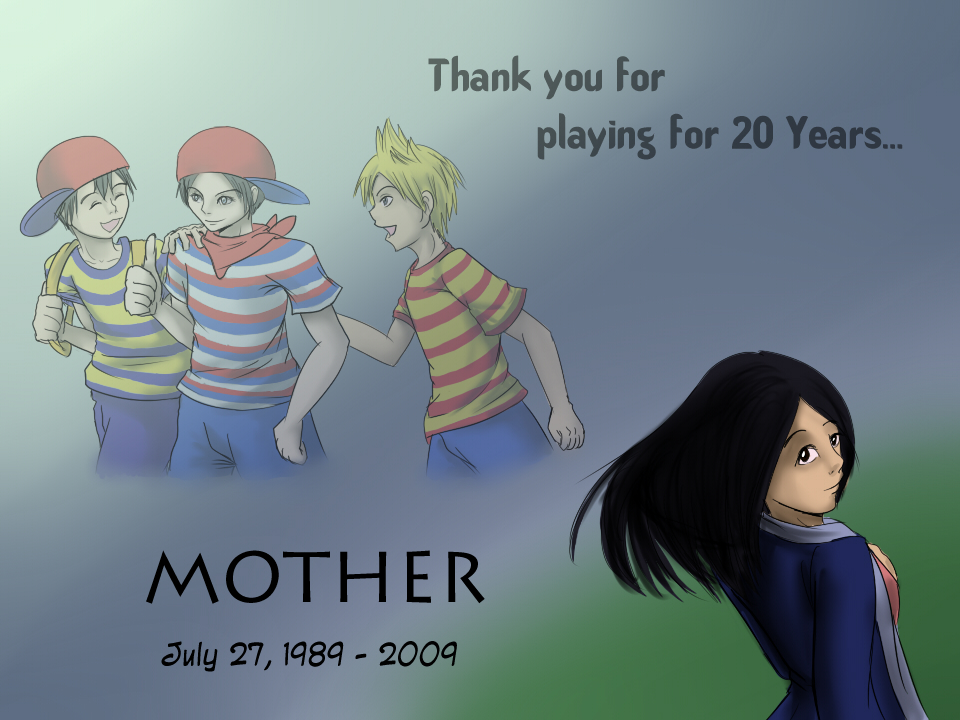 I know, I know. It's WAAAAAY past the anniversary, but I want to at least do SOMETHING. I wanna kill college for killing my time, but hey. At least I did something.
Anyways, I wanted to do something very different in my anniversary pic for the series. When you try to remember, the game always asks for the player's/your name, right? Since then, I always felt like I am also holding an important role whenever I play the series. Ah, the memories...