The Chosen Four - Pg 249
This image has been resized for your convenience.
Click on it to view the full size version.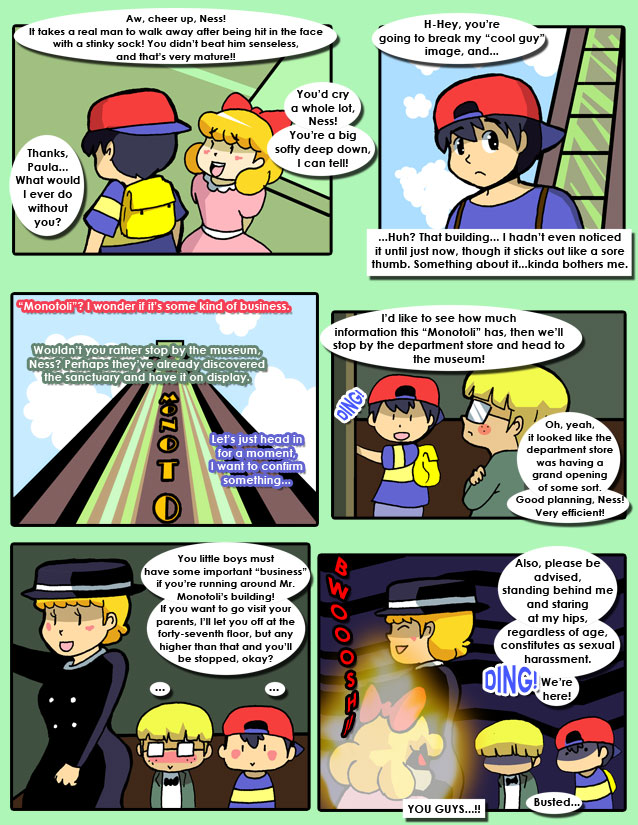 Darrow2 - #49
While she's all smiles at first glance, the elevator operator deep down resents and hates most males. You can only deal with so much sexual harassment from dirty old businessmen before something snaps. Some even say this is what truly changed Giyas as well. ...Well, okay, only one guys says it. And he's kind of crazy, but still.