onyx the dogfish
This image has been resized for your convenience.
Click on it to view the full size version.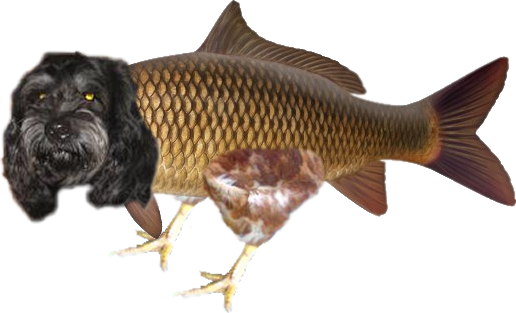 I made this in a program called fireworks (it's like photoshop) and this was made from a picture of my dog onyx, a random carp, and some random chicken feet I found on the internet. I thought it would be funny if I used my dog to make this and so I did and it is funny. I bet some of you are gonna say "are you serious?!" you're daggone skippy I am.