The Chosen Four - Pg 280
This image has been resized for your convenience.
Click on it to view the full size version.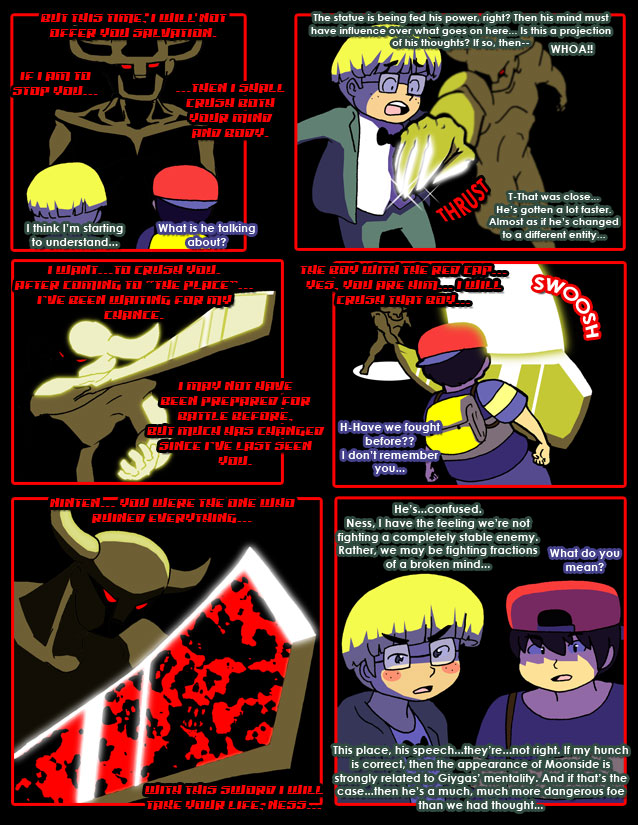 Darrow2 - #80
The slightly more battle ready Mani Mani prepares to fight, but still isn't quite up to speed. However, with his newly formed blade, his method of attack has become more fierce.