Rattly the Coil Snake
This image has been resized for your convenience.
Click on it to view the full size version.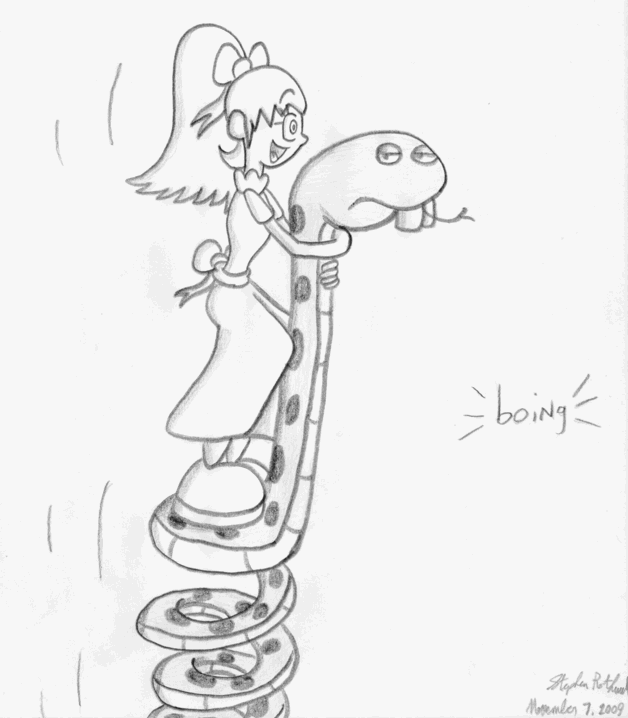 Ha ha ha, see? It's like that snake from that one video game series. Oh, what was it called again? I can never remember...
King Kong? No.
Dinky Kong? Nope, don't think so.
Koala Kong? No, that's not it either...
Ah well, whatever. Betcha she's having fun.