Headless Horseman
This image has been resized for your convenience.
Click on it to view the full size version.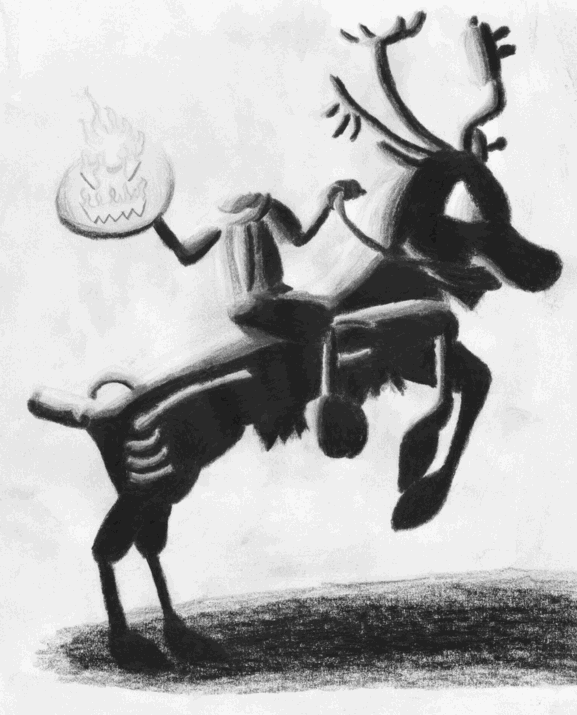 Gaahhh!!! Watch out! If you see this monster of a...man...run away! Run away and don't look back! Take great caution when roaming around outdoors at night, lest you suffer the same fate as the other poor souls.
My submission to the Halloween Funfest '09. Unfortunately, I really wanted to add more to this one; this didn't even come out close to what I had originally pictured. But, yes, that is the price one pays when they bide their time doing other things, I suppose. Still, I was satisfied enough with the end result, and that's all I can ask for, really. But enough of that! Enjoy the artwork!