The Chosen Four - Pg 304
This image has been resized for your convenience.
Click on it to view the full size version.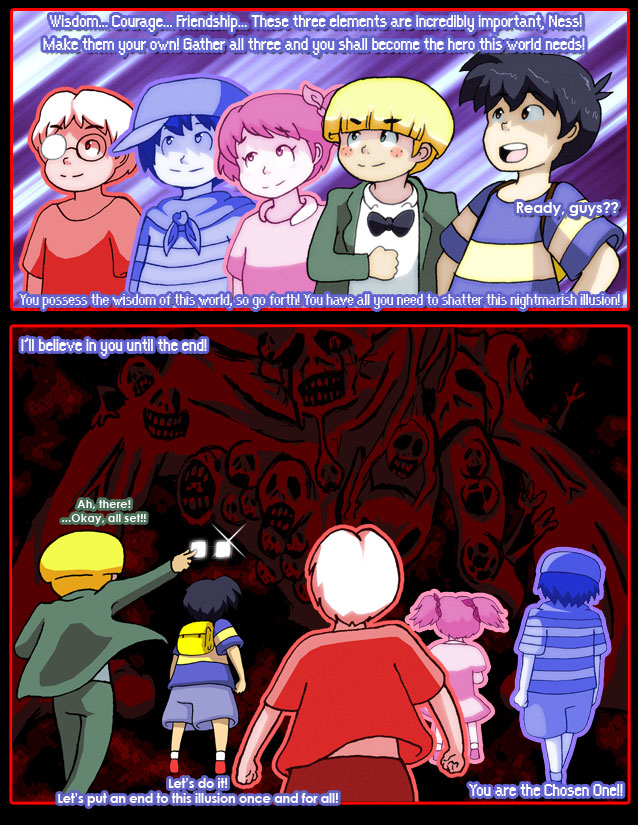 Darrow3 - #04
With our heroes revived and full of fighting spirit, the confrontation with Giygas is finally at hand. You'd almost think this were some sort of final battle or something!