Mother of Decay
This image has been resized for your convenience.
Click on it to view the full size version.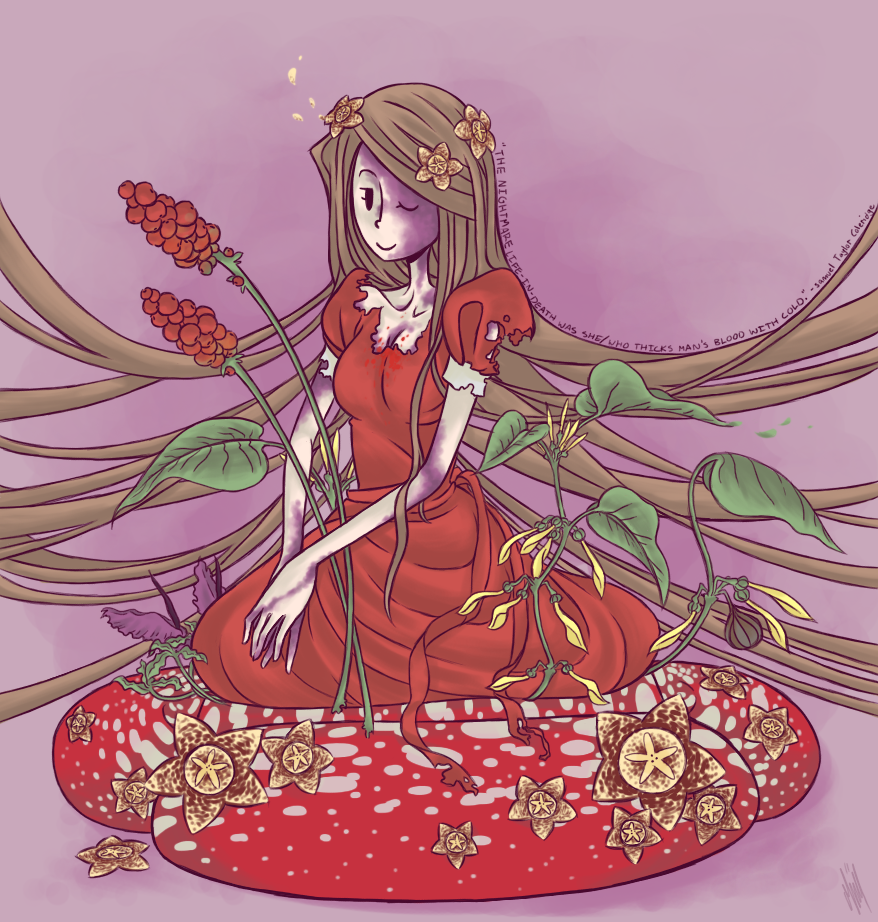 "The Nightmare Life-in-Death was she, / Who thicks man's blood with cold." ---Samuel Taylor Coleridge // All of the flowers in this picture are "carrion flowers," flowers that smell like decaying flesh.