The Chosen Four - Pg 361
This image has been resized for your convenience.
Click on it to view the full size version.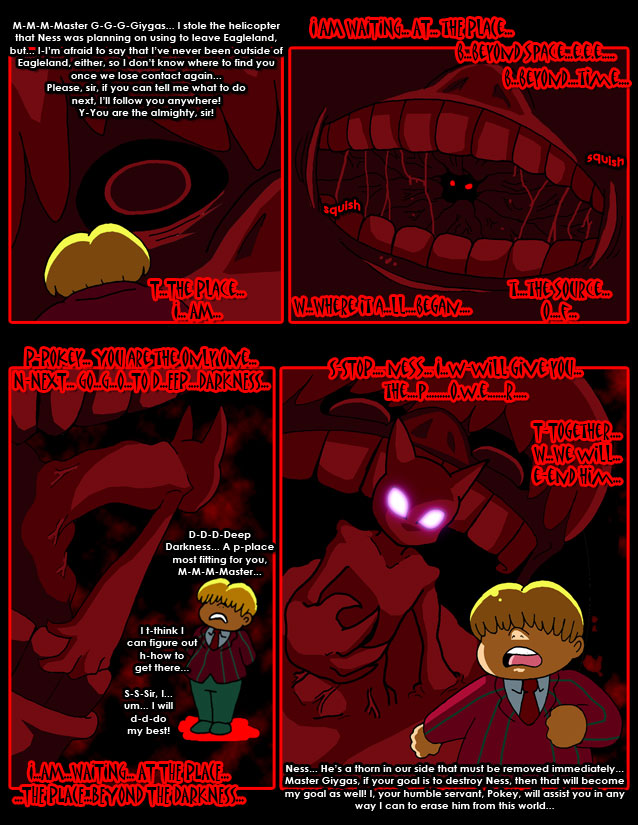 Darrow3 - #61
Having had his body crack away, Giygas is reduced to a mass of flesh that can twist and reshape, but never return to its original form. The hatred and darkness that have driven him up until now are all that keep him going anymore.