Earthfelt: chapter 2 page 5
This image has been resized for your convenience.
Click on it to view the full size version.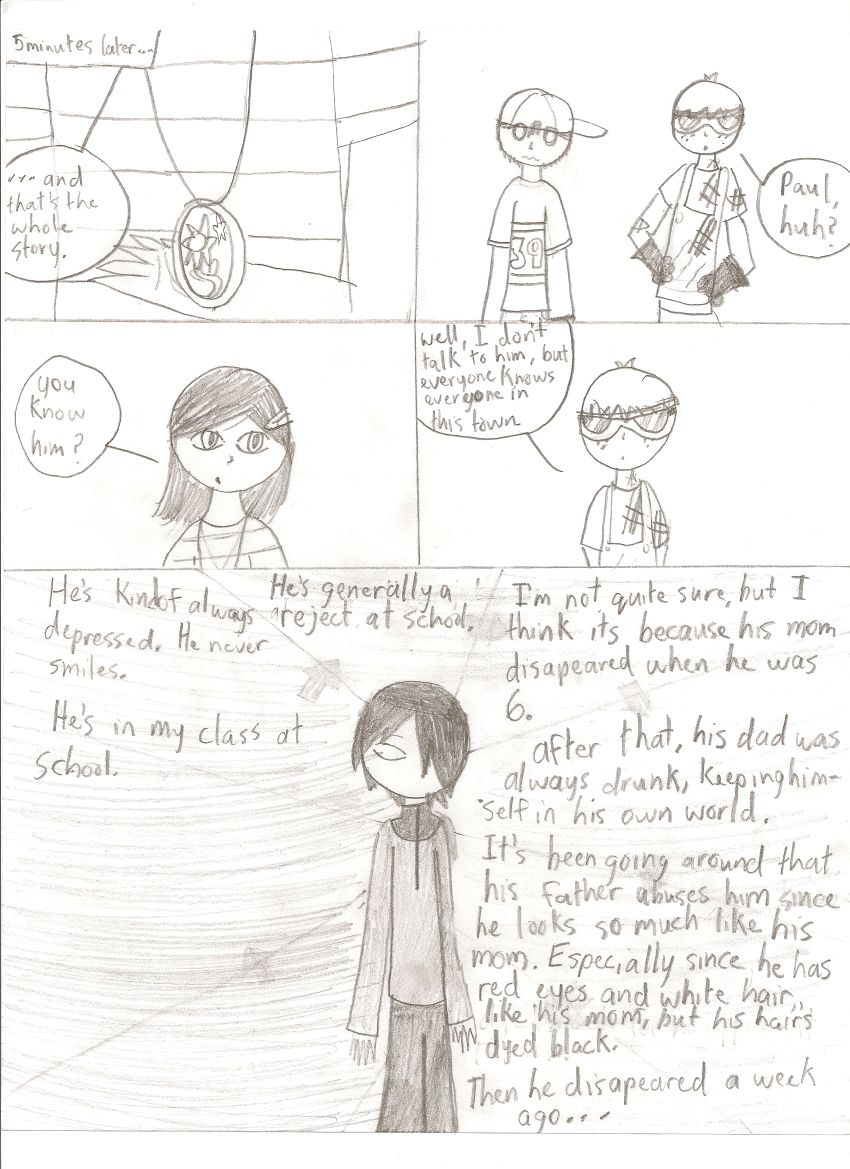 earthfelt3 - #05
Page 69: Nina puts on her necklace, which was in her backpack (If you're wondering where their bags are, they can shrink them and fit them into their pocket, something very much in the good-but-7-years-old-technology in their time) and Apple kid tells them about what he knows about Paul's tragic life.