The Chosen Four - Pg 375
This image has been resized for your convenience.
Click on it to view the full size version.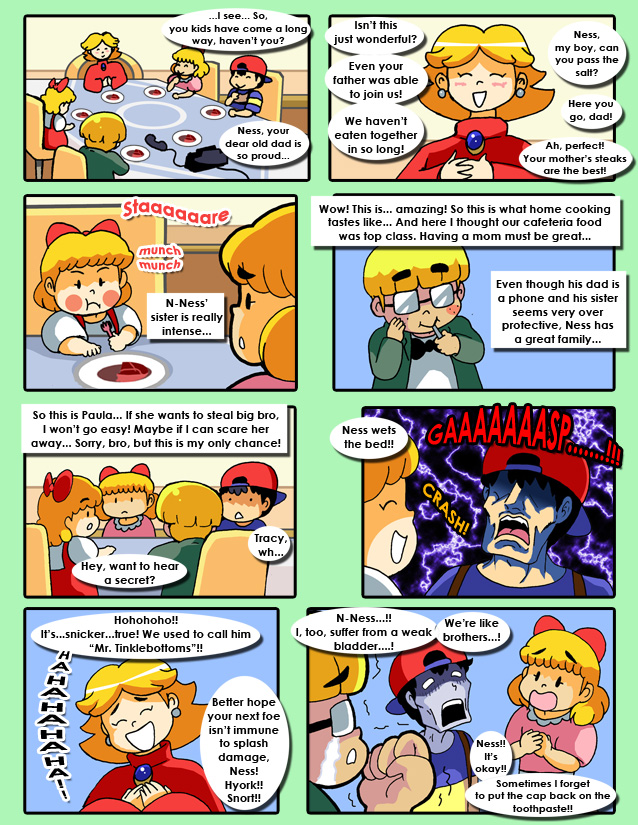 Darrow3 - #75
Nothing better to wrap up the day than a nice, juicy steak! The dinner table is a time for relaxing and talking about your day. It's also apparently the time to reveal your brother's most embarrassing past secrets.