The Chosen Four - Pg 376
This image has been resized for your convenience.
Click on it to view the full size version.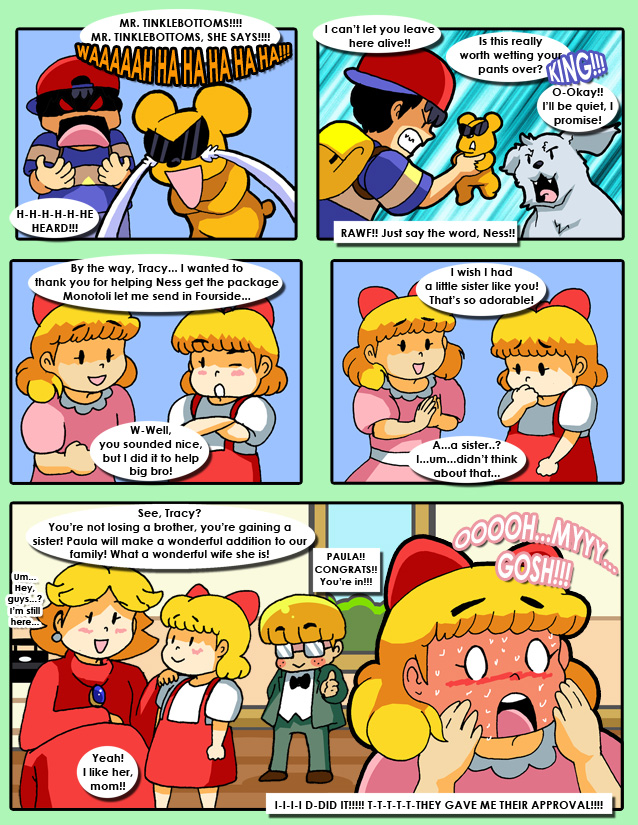 Darrow3 - #76
Having heard the recent revelation, Reginald nearly bites the dust. Although this trip has proven to take a toll on Ness' coolness factor, at least Paula has gained the family's approval! Do I hear wedding bells?! ...Oh, no, that's just the alarm clock.