The Chosen Four - Pg 377
This image has been resized for your convenience.
Click on it to view the full size version.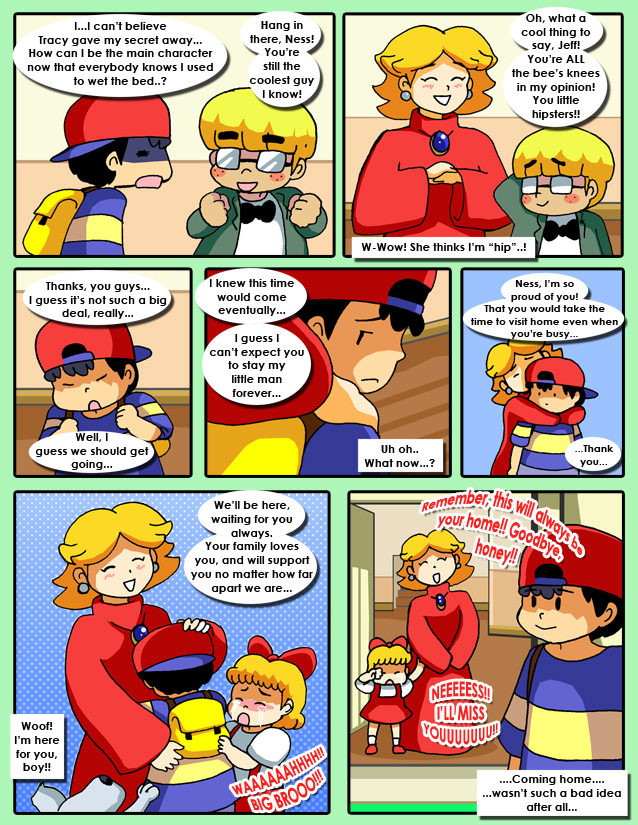 Darrow3 - #77
After the antics of home come to an end, Ness sets out once more as he says farewell to his family. Despite the humiliation of his past secrets being revealed, the joy of having seen his family after so long leaves Ness with a smile on his face and...in his heart. ...Yeesh, talk about corny.