Chapter 2 - Page 74: Nighty-Night Freakshow
This image has been resized for your convenience.
Click on it to view the full size version.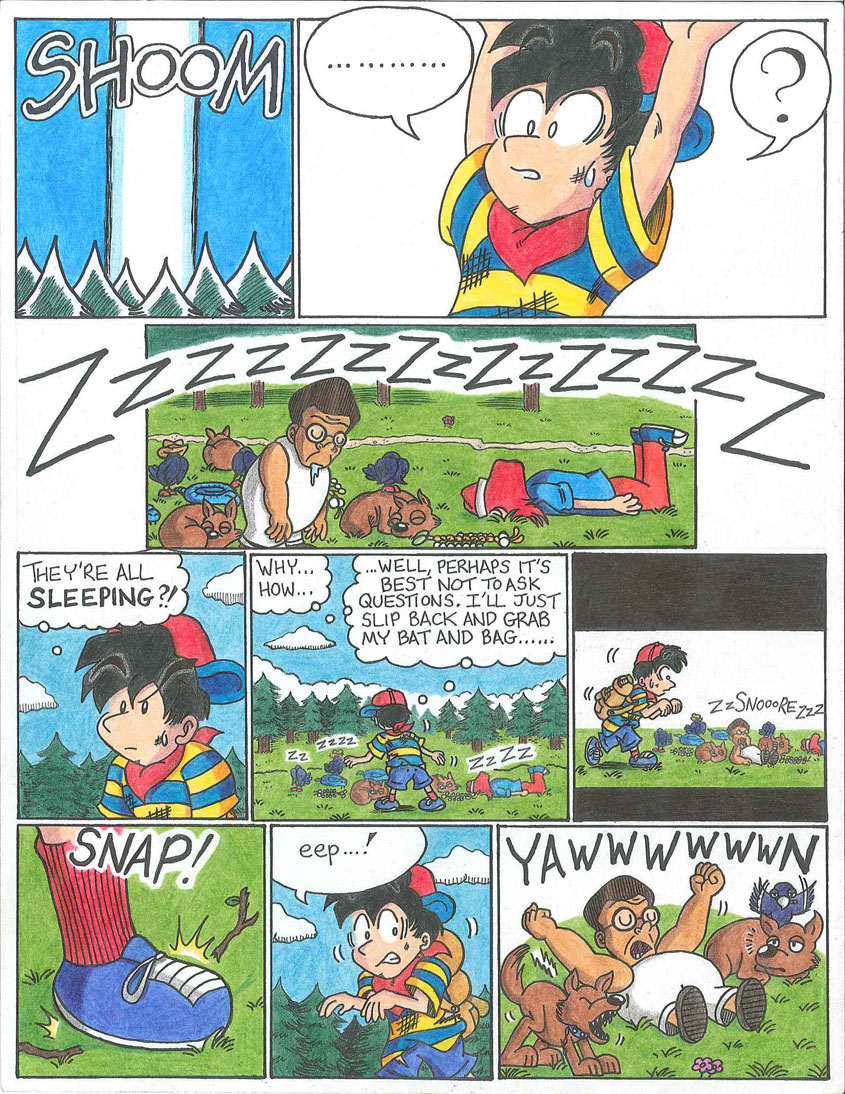 kenisu - #74
Ninten wasn't centered properly in the panel where he's sneaking past the crowd of snoozing foes, but I only noticed this after I had inked him in, so I "letterboxed" the panel. I guess it works better that way artistically, too...