Chapter 2 - Page 76: PK Diary Check!
This image has been resized for your convenience.
Click on it to view the full size version.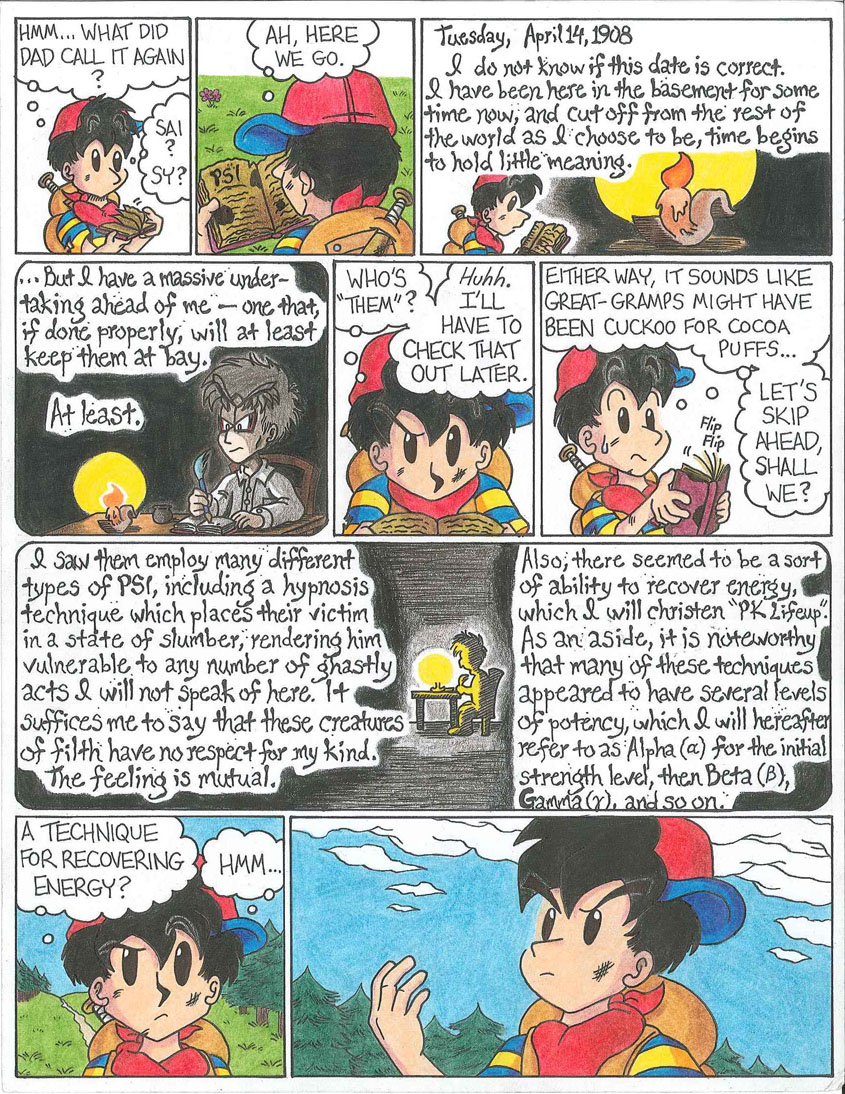 kenisu - #76
It's the return of the Crazy George font!
It's the return of Carpal Tunnel because I was foolish enough to invent an original lowercase for the font!
I had written in Tuesday for that date simply as a placeholder, until I could look it up in an old calendar online... but lo and behold, April 14th surprisingly *did* fall on a Tuesday in 1908! So apparently I'm developing psychic powers myself.