Song for Great Satan
This image has been resized for your convenience.
Click on it to view the full size version.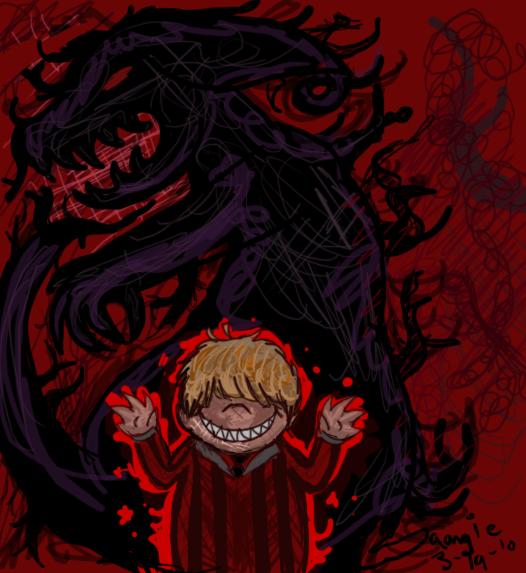 Inspired by a Vocaloid track.
The pitch black castle sings
It sings with me
After I sing, mimicking me
The black castle sings
Tottenshan Ton Poppopopo~
Fu Pye Pa Po Hohoho~
Dyomi~nya No~mo~
Tetta~tetta~ Warner
PERFECT 10! The score will say 1.10, but it's actually 10.