On The Eve of the Anniversary
This image has been resized for your convenience.
Click on it to view the full size version.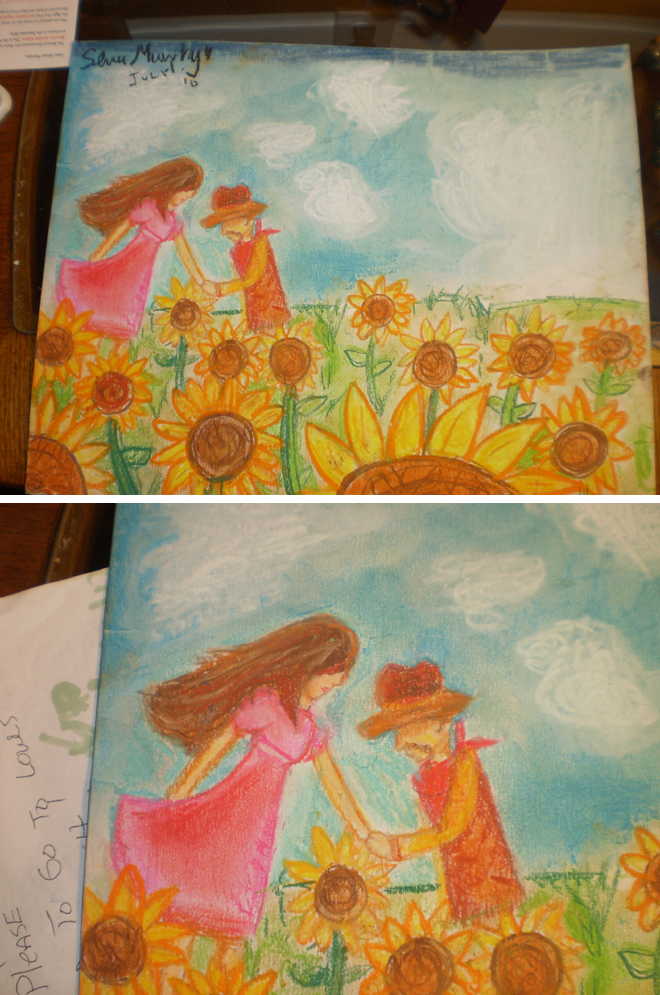 Coming home after a long week and just drawing straight for four hours with messy pastels really made my evening. I really like how this came out.
Basically the concept I had in mind is Flint having the phantasmagorical illusion of Hinawa that Lucas had, but in a dream form. I thought of it as a dream on the night of their anniversary.
Chalk Pastels.