Chapter 2 - Page 85: Ed the Corner Guy
This image has been resized for your convenience.
Click on it to view the full size version.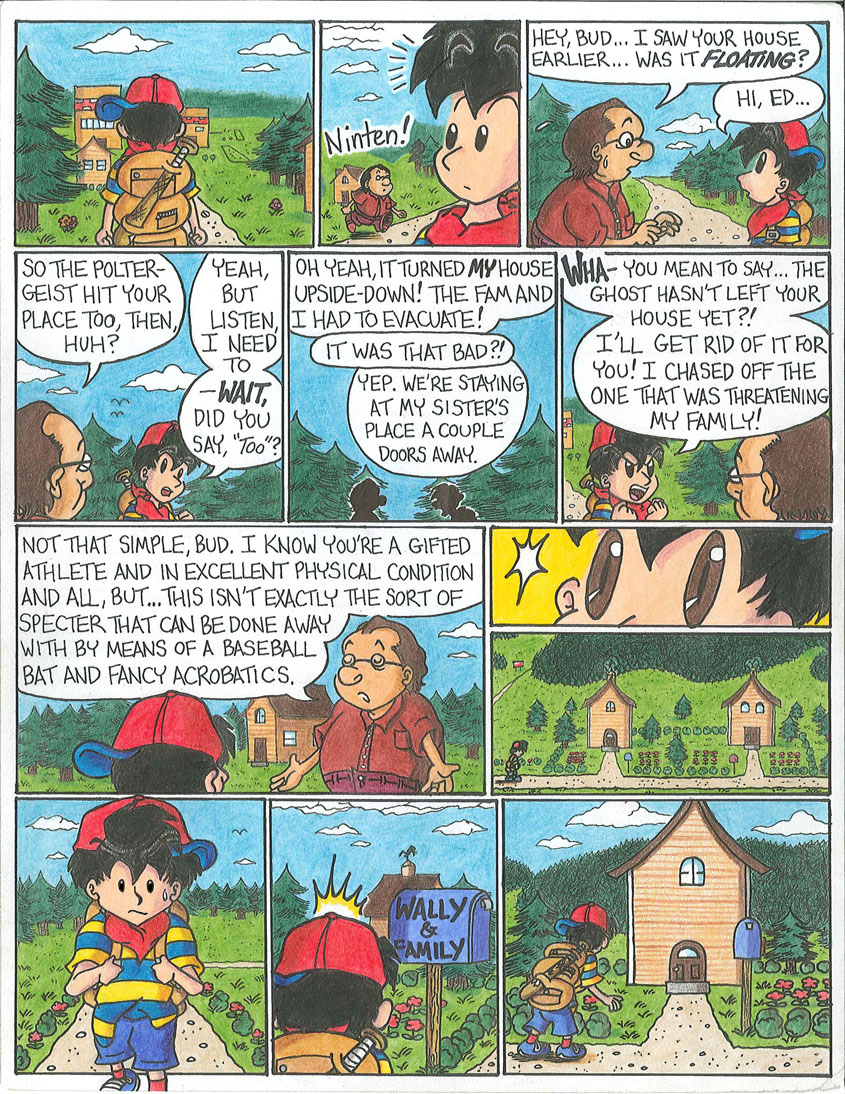 kenisu - #85
Ed's design comes from the rotund, red-clad NPC you meet just as you get into Mothersday, who says "Did a poltergeist visit your house? It tore mine apart."