Mother 3 MB: Chapter 1-pg 20
This image has been resized for your convenience.
Click on it to view the full size version.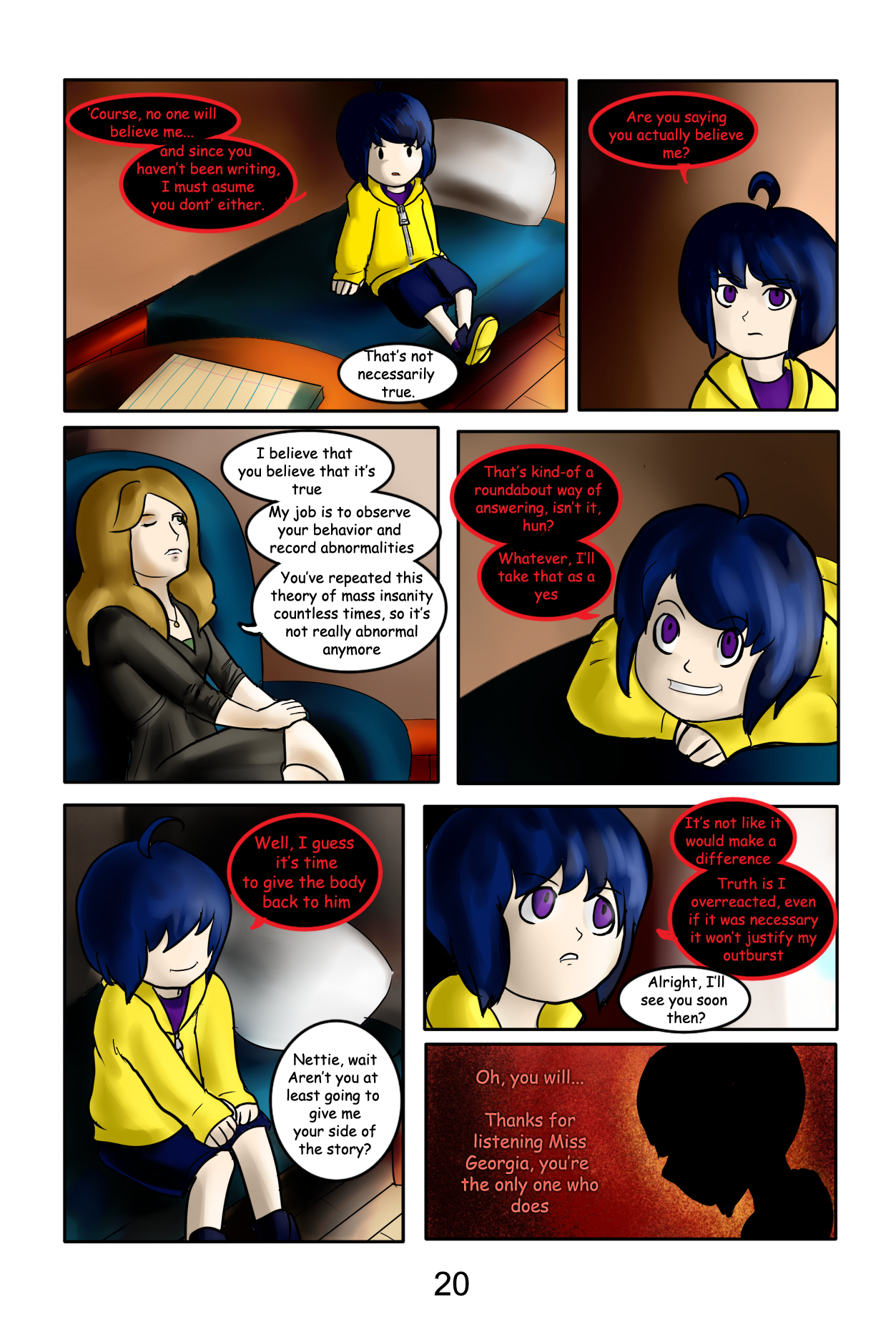 moonbound - #20
Number 20
Abnormal psychology is confusing, right?
As far as anyone could know, Nettie may be the original personality. Well, whatever, let's leave these two for now and finally get chapter one started.