Name- Page 8- "Ness' Idea"
This image has been resized for your convenience.
Click on it to view the full size version.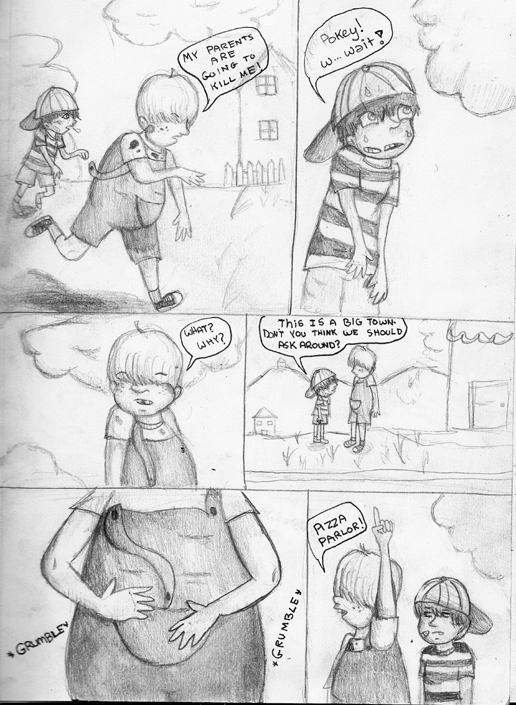 (whoa revived since August 09)
As Pokey and Ness run after the Sharks who have kidnapped Picky, Ness stops Pokey with an idea. Pokey's stomach, however, has other ideas.