MOTHER 2+3: The Fall Of The Pig King: Chapter 0: Prologue p.3
This image has been resized for your convenience.
Click on it to view the full size version.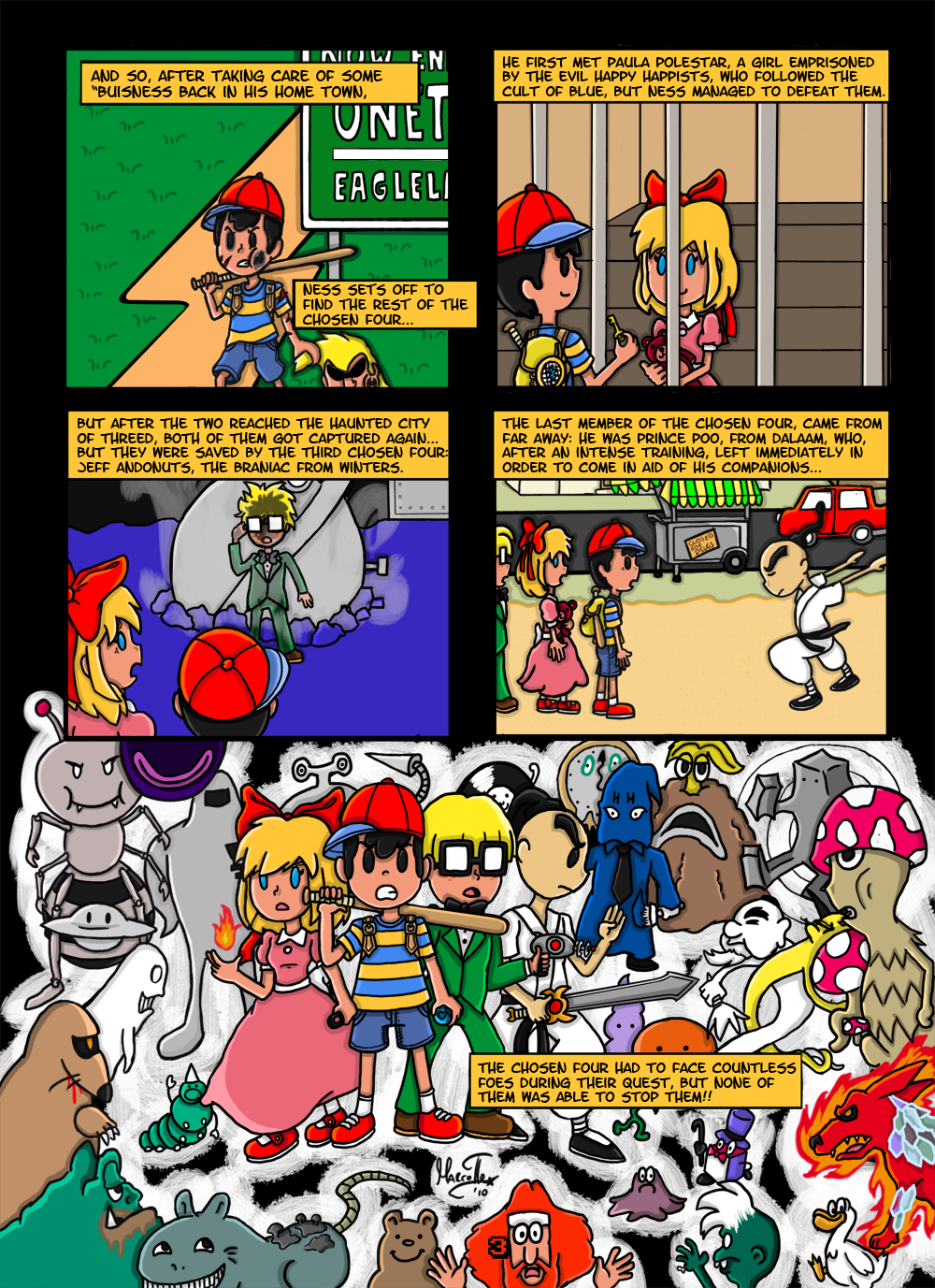 fotpk - #03
So at last Ness, after taking care of the Sharks problem and recording the first melody, sets off to find the other chosen 4... and since i didn't want to waste so much time on the prologue i didn't make a montage about how they recorded every Melody and fought every "My sanctuary" guardians.