The Chosen Four - Pg 516
This image has been resized for your convenience.
Click on it to view the full size version.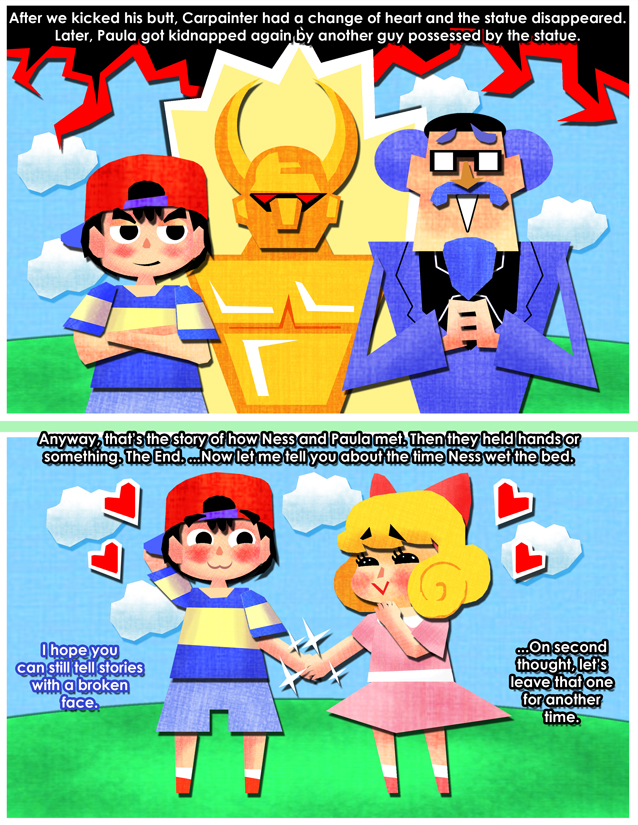 Darrow5 - #16
The Mani Mani statue had a serious vendetta against Paula, though because of that it ended up drawing her and Ness together. Maybe it's not so bad after all, if you overlook the whole "horrifying nightmareish possession" thing.