MOTHER 2+3: The Fall Of The Pig King: Chapter 0: Prologue p.10
This image has been resized for your convenience.
Click on it to view the full size version.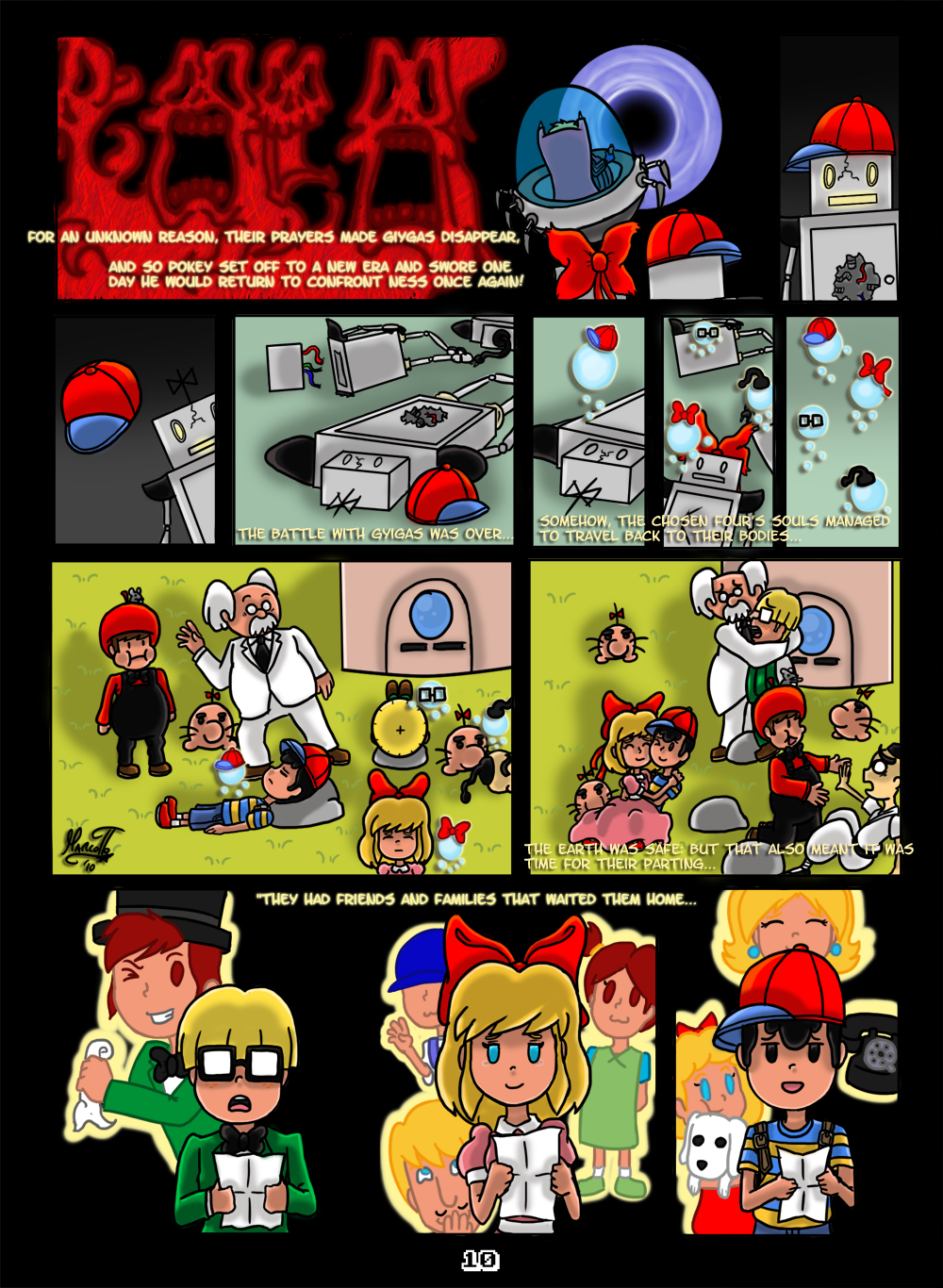 fotpk - #10
The prayer somehow dropped Giygas's defenses and made him disappear and Pokey leaves as well swearing to return! When will he come back? Let's not think about that! Let's celebrate! THE WORLD IS SAFE!! But that also means the chosen four must now part...