Mother 3 MB: Chapter 1-pg 29
This image has been resized for your convenience.
Click on it to view the full size version.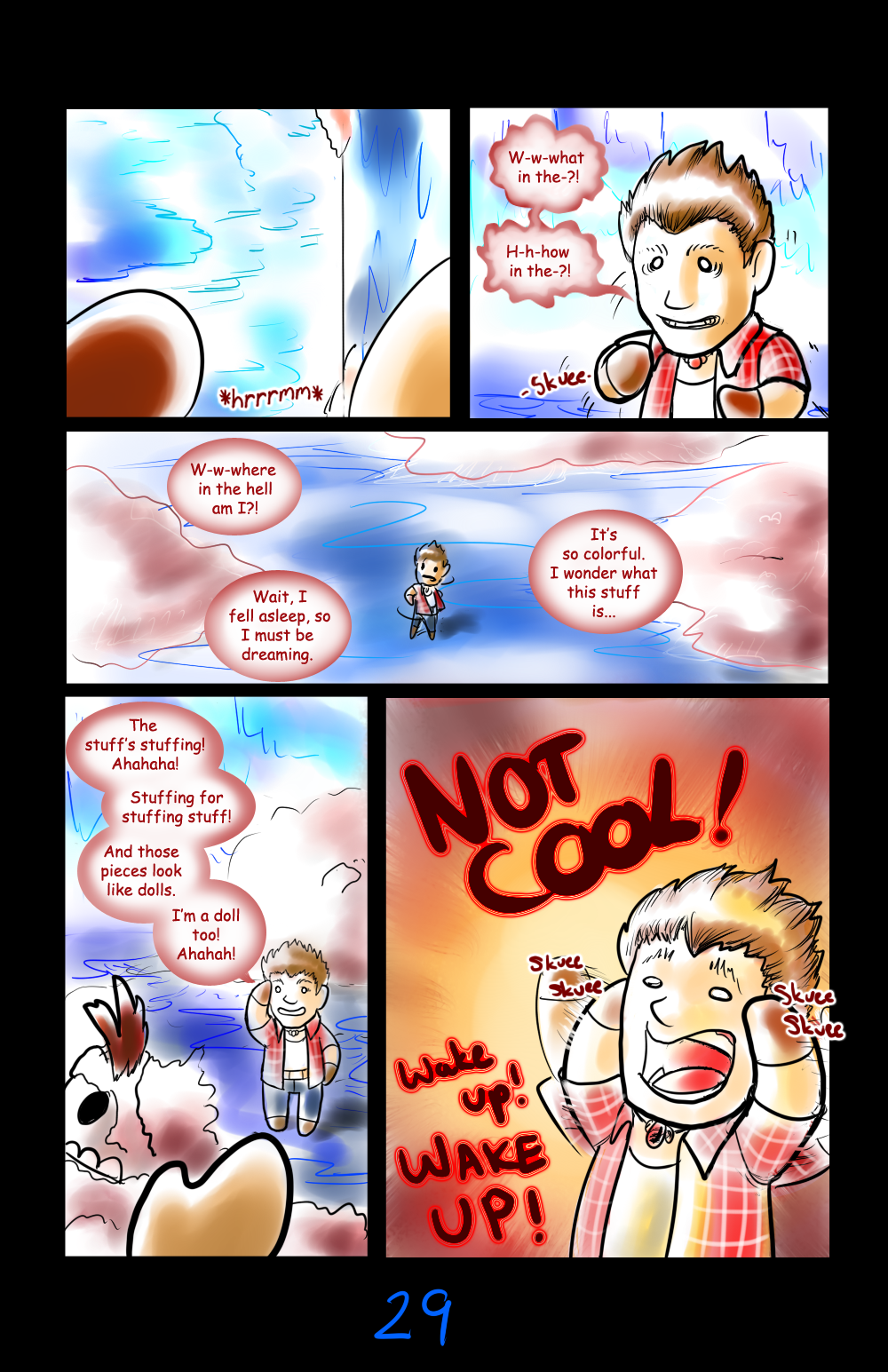 moonbound - #29
I suppose I can call myself a sadist, but myself is too busy enjoying the horror on Fuel's face. Dyed cotton stuffing has never looked gorier.