MOTHER 2+3: The Fall Of The Pig King: Chapter 1: The Awaited Return p.50 - CHAPTER END
This image has been resized for your convenience.
Click on it to view the full size version.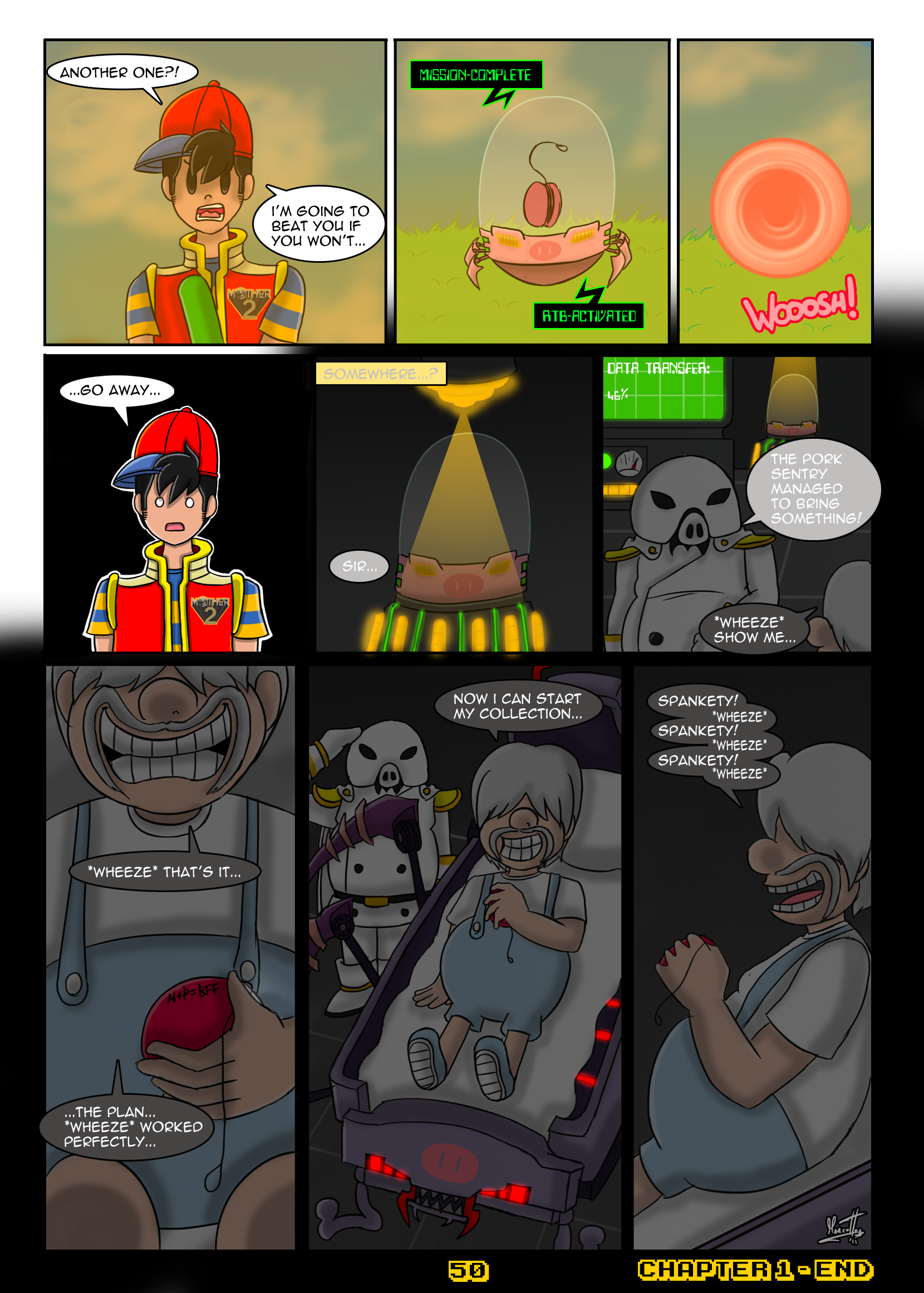 fotpk - #50
DID SOMEBODY ORDERED SOME PORK? THAT'S RIGHT! WE REACHED P.50 AND ALSO THE END OF THE FIRST CHAPTER! I still can't believe i have reached this point… three years ago this would have never happened… but what truly made it happen was you guys… with your support both on Deviantart and Starmen.net i've managed to go foward… and i still will! There's still a long way to go! and with +10 chapters already planned you won't be disappointed! :,D Thanks to my staff, thanks to my best friend , and also thank you to those who sent the pippi designs who supported me and also gave me great ideas! (:iconrobokun900 I'm talking about you! Now that i have some free time i'll use some of your ideas for the fangamer slips! I'll credit you of course!) THANK YOU READERS! KEEP FOLLOWING "The Fall Of The Pig King"!
LOVE YOU GUYS! :heart:
-Marcotto