Pikminbound
This image has been resized for your convenience.
Click on it to view the full size version.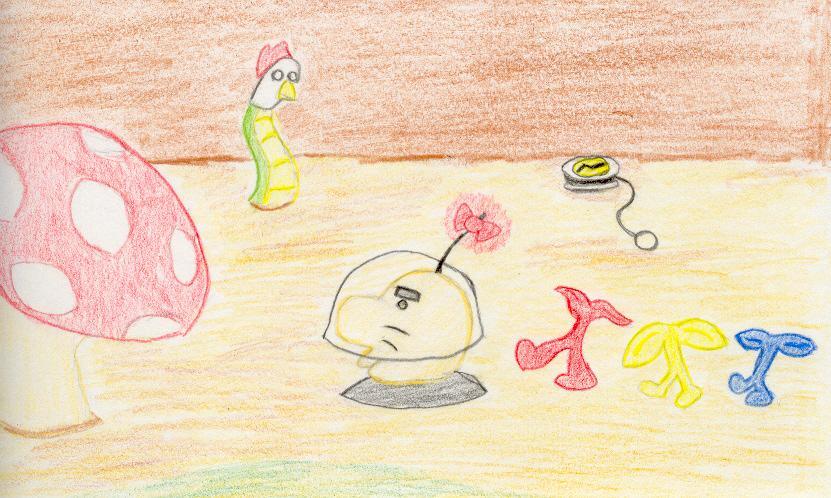 Just my attempt at a crossover.
Captain Saturn and his army of Mobile Piks must battle through several giant evil mushrooms and Slitherhen Snagrets in order to collect ship parts and treasures so that the good captain can return to Saturn Valley safely.