Claus's System Failure
This image has been resized for your convenience.
Click on it to view the full size version.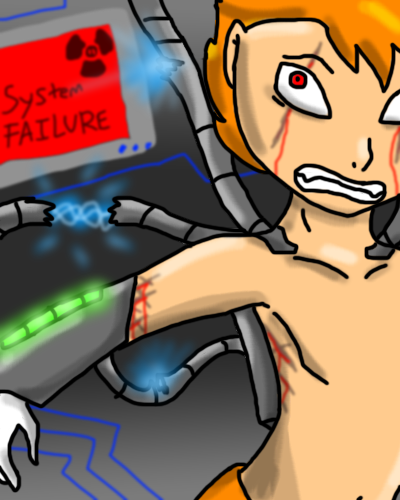 A music inspired piece, inspired by Renard - System Failure.
One night, as the Masked Man's cybernetics are being recharged, the system fails. And all Claus can do is stay there helpless as his cybernetics go haywire, spraying plasma, causing horrible stress to his body, making the old scars from receiving the implants bleed again.