Mother 3: Symphony - Ch1 P5
This image has been resized for your convenience.
Click on it to view the full size version.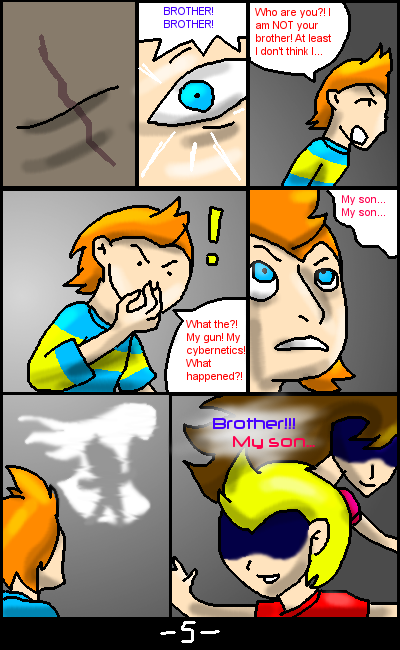 m3symph - #05
The Masked Man suddenly finds himself without cybernetics, blue-eyed and his skin unmarked by the scars from receiving his implants.
That boy is calling him... and so is the ghost of a woman, standing behind him...
I think I labeled the last page as "P2"... whoops, I meant Page 4...