Mother 3: Symphony: Ch1 P12
This image has been resized for your convenience.
Click on it to view the full size version.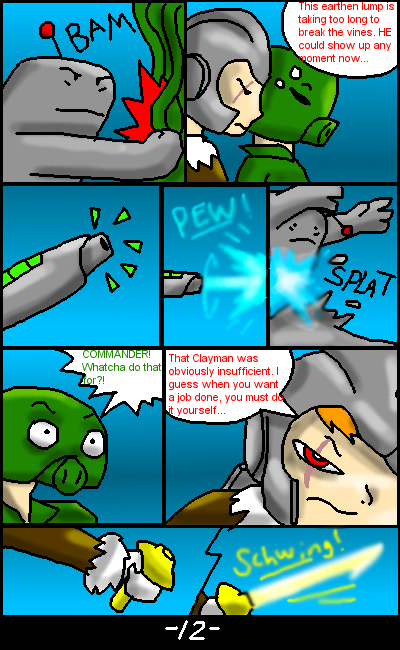 m3symph - #12
Meanwhile at Chupichupyoi Temple, the Pigmask Army is trying to reach Ionia's Needle, but it seems the Clayman they are using to break the vines is insufficient. Losing patience, the Masked Man blows the Clayman to oblivion with his cannon and prepares to take on the task himself.
Poor Clayman... making his first and last appearance in my comic... didn't live to see another page.